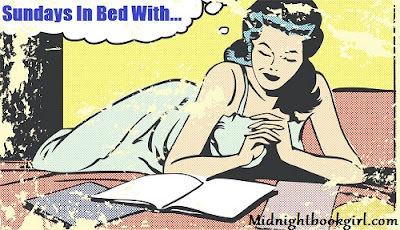 This is being hosted by two of the sweetest people I have the privilege of knowing in real life, Kate and Kim. Sadly we don't talk like we use to because you know real life happens but there is not a day that goes by that I don't think of them both.
What a week it has been for me this week. It actually started last week (June 10th) I had horrible hip pain/upper thigh pain that wouldn't go away so I ended doing the heat/cold, etc and finally went to physical therapy which seemed to help but then this past Monday I was in excruciating pain that I decided to go to the emergency. For me to go to emergency indicates the pain level it was. The ER dr thinks this could be MS related but can't say for sure so I have an emergency appointment with the neurologist on Tuesday until then I am taking medication but its not really helping so this is going to be a long weekend.
Anyways on to the books which sadly isn't much since I can't get comfortable enough to read. I did finish up:
Currently reading:
What are you reading?