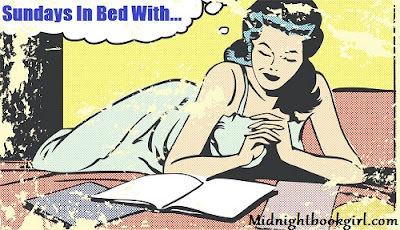 This is being hosted by two of the sweetest people I have the privilege of knowing in real life, Kate and Kim. Sadly we don't talk like we use to because you know real life happens but there is not a day that goes by that I don't think of them both.
It's hard to believe that I am back doing another Sunday's In Bed With…post. Where did the week go?
This past week I read the following:
I think I am going to sit down with this later today:
what are you planning on reading today?