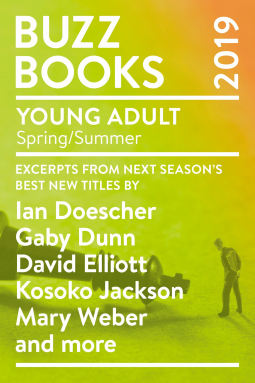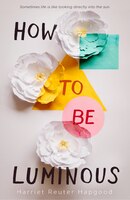 A heartrending story of art, love, grief, and color.
Minnie Sloe and her sisters have weathered it all together-growing up without fathers, living an eccentric lifestyle with a pet rabbit named Salvador Dali, and riding out their famous artist mother's mental highs and lows.
But then their mother disappears, and Minnie, who was supposed to follow in her footsteps, starts seeing the world in monochrome. Literally. How can she create when all she sees is black-and-white?
As grief threatens to tear the three sisters apart, Minnie fears she could lose everything: her family, her future, her first love . . . and maybe even her mind.
Harriet Reuter Hapgood's beautiful writing radiates with color in How to be Luminous, a lyrical and engrossing story about the aftermath of tragedy and the power of self-belief and love.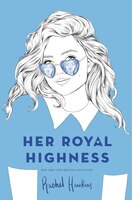 Regal romance abounds in this flirty, laugh-out-loud companion novel to Royals, by New York Timesbestselling author Rachel Hawkins.
Millie Quint is devastated when she discovers that her sort-of-best friend/sort-of-girlfriend has been kissing someone else. Heartbroken and ready for a change of pace, Millie decides to apply for scholarships to boarding schools . . . the farther from Houston the better.
Soon, Millie is accepted into one of the world's most exclusive schools, located in the rolling highlands of Scotland. Here, the country is dreamy and green; the school is covered in ivy, and the students think her American-ness is adorable.
The only problem: Mille's roommate Flora is a total princess.
She's also an actual princess. Of Scotland.
At first, the girls can't stand each other, but before Millie knows it, she has another sort-of-best-friend/sort-of-girlfriend. Princess Flora could be a new chapter in her love life, but Millie knows the chances of happily-ever-afters are slim . . . after all, real life isn't a fairy tale . . . or is it?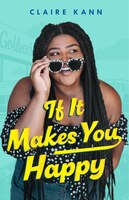 Winnie is living her best fat girl life and is on her way to the best place on earth. No, not Disneyland–her Granny's diner, Goldeen's, in the small town of Misty Haven. While there, she works in her fabulous 50's inspired uniform, twirling around the diner floor and earning an obscene amount of tips. With her family and ungirlfriend at her side, she has everything she needs for one last perfect summer before starting college in the fall until she becomes Misty Haven's Summer Queen in a highly anticipated matchmaking tradition that she wants absolutely nothing to do with.
Newly crowned, Winnie is forced to take center stage in photoshoots and a never-ending list of community royal engagements. Almost immediately, she discovers that she's deathly afraid of it all: the spotlight, the obligations, and the way her Merry Haven Summer King, wears his heart, humor, and honesty on his sleeve.
Stripped of Goldeen's protective bubble, to salvage her summer Winnie must conquer her fears, defy expectations, and be the best Winnie she knows she can be-regardless of what anyone else thinks of her.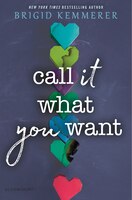 Acclaimed author Brigid Kemmerer pens a new emotionally compelling story about two teens struggling in the space between right and wrong.
When his dad is caught embezzling funds from half the town, Rob goes from popular lacrosse player to social pariah. Even worse, his father's failed suicide attempt leaves Rob and his mother responsible for his care.
Everyone thinks of Maegan as a typical overachiever, but she has a secret of her own after the pressure got to her last year. And when her sister comes home from college pregnant, keeping it from her parents might be more than she can handle.
When Rob and Maegan are paired together for a calculus project, they're both reluctant to let anyone through the walls they've built. But when Maegan learns of Rob's plan to fix the damage caused by his father, it could ruin more than their fragile new friendship . . .
In her compulsively readable storytelling, Brigid Kemmerer pens another captivating, heartfelt novel that asks the question: Is it okay to do something wrong for the right reasons?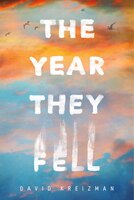 The worst moment of your life can help determine who you really are.
Josie, Jack, Archie, Harrison, and Dayana were inseparable as preschoolers. But that was before high school, before parties and football and getting into the right college. Now, as senior year approaches, they're basically strangers to each other.
When their parents die in the same plane crash, most of them are suddenly on their own. And they're the only people who can really understand what that feels like.
They have to face the issues that drove them apart-and the secrets their parents left behind. How can you keep up appearances when you're falling apart inside? How can you forgive parents who betrayed you? How do you tell someone you've been in love with them since preschool?
The answers will help forge a new family in this heartbreaking, funny, and surprising young adult novel from award-winning storyteller David Kriezman. It's a deeply felt, complex journey into adulthood, exploring issues of grief, sexual assault, racism, and trauma.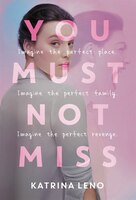 Magpie Lewis started writing in her yellow notebook the day her family self-destructed. That was the night Eryn, Magpie's sister, skipped town and left her to fend for herself. That was the night of Brandon Phipp's party.
Now, Magpie is called a slut whenever she walks down the hallways of her high school, her former best friend won't speak to her, and she spends her lunch period with a group of misfits who've all been socially exiled like she has. And so, feeling trapped and forgotten, Magpie retreats to her notebook, dreaming up a place called Near.
Near is perfect–somewhere where her father never cheated, her mother never drank, and Magpie's own life never derailed so suddenly. She imagines Near so completely, so fully, that she writes it into existence, right in her own backyard. It's a place where she can have anything she wants…even revenge.
You Must Not Miss is a twisted and suspenseful tale of magic, menace, and the monsters that live inside us all.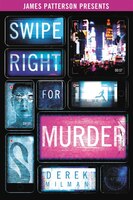 An epic case of mistaken identity puts a teen looking for a hookup on the run from both the FBI and a murderous cult in this compulsively readable thriller.
Finding himself alone in a posh New York City hotel room for the night, Aidan does what any red-blooded seventeen-year-old would do–tries to hook up with someone new. But that lapse in judgement leads him to a room with a dead guy and a mysterious flash drive…two things that spark an epic case of mistaken identity that puts Aidan on the run–from the authorities, his friends, his family, the people who are out to kill him–and especially from his own troubled past.
Inspired by a Hitchcock classic, this whirlwind mistaken-identity caper has razor-sharp humor, devastating emotional stakes, and a thrilling storyline with an explosive conclusion to make this the most compelling YA novel of 2019.
Testimony from your Perfect Girl by Kaui Hart Hemmings
The Language of Fire: Joan of Arc Reimagined
Let's Call it Doomsday by Katie Henry
We Contain Multitudes by Sarah Henstra
In The Woods by Carrie Jones & Steven E Wedel
My Box-Shaped Heart by Rachael Lucas
This is not a Love Scene by S.C Megale
Destroy All Monsters by Sam. J Miller
Every Moment After by Joseph Moldover