Since there is so many fantastic sounding Young Adult books coming out this spring/summer I thought that I would make this a weekly post showcasing these titles that I am excited to pick up and read.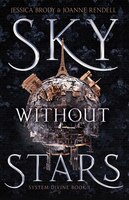 In the tradition of The Lunar Chronicles, this sweeping reimagining of Les Misérables tells the story of three teens from very different backgrounds who are thrown together amidst the looming threat of revolution on the French planet of Laterre.
A thief.
An officer.
A guardian.
Three strangers, one shared destiny…
When the Last Days came, the planet of Laterre promised hope. A new life for a wealthy French family and their descendants. But five hundred years later, it's now a place where an extravagant elite class reigns supreme; where the clouds hide the stars and the poor starve in the streets; where a rebel group, long thought dead, is resurfacing.
Whispers of revolution have begun—a revolution that hinges on three unlikely heroes…
Chatine is a street-savvy thief who will do anything to escape the brutal Regime, including spy on Marcellus, the grandson of the most powerful man on the planet.
Marcellus is an officer—and the son of a renowned traitor. In training to take command of the military, Marcellus begins to doubt the government he's vowed to serve when his father dies and leaves behind a cryptic message that only one person can read: a girl named Alouette.
Alouette is living in an underground refuge, where she guards and protects the last surviving library on the planet. But a shocking murder will bring Alouette to the surface for the first time in twelve years…and plunge Laterre into chaos.
All three have a role to play in a dangerous game of revolution—and together they will shape the future of a planet.
Power, romance, and destiny collide in this sweeping reimagining of Victor Hugo's masterpiece, Les Misérables.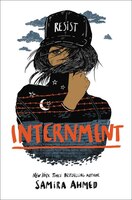 Rebellions are built on hope.
Set in a horrifying near-future United States, seventeen-year-old Layla Amin and her parents are forced into an internment camp for Muslim American citizens.
With the help of newly made friends also trapped within the internment camp, her boyfriend on the outside, and an unexpected alliance, Layla begins a journey to fight for freedom, leading a revolution against the internment camp's Director and his guards.
Heart-racing and emotional, Internment challenges readers to fight complicit silence that exists in our society today.
Two girls use forbidden magic to fly and fight–for their country and for themselves–in this riveting debut that's part Shadow and Bone, part Code Name Verity.
Seventeen-year-old Revna is a factory worker, manufacturing war machines for the Union of the North. When she's caught using illegal magic, she fears being branded a traitor and imprisoned. Meanwhile, on the front lines, Linné defied her father, a Union general, and disguised herself as a boy to join the army. They're both offered a reprieve from punishment if they use their magic in a special women's military flight unit and undertake terrifying, deadly missions under cover of darkness. Revna and Linné can hardly stand to be in the same cockpit, but if they can't fly together, and if they can't find a way to fly well, the enemy's superior firepower will destroy them–if they don't destroy each other first.
We Rule the Night is a powerful story about sacrifice, complicated friendships, and survival despite impossible odds.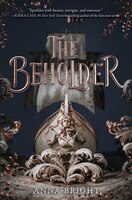 Selah has waited her whole life for a happily ever after. As the only daughter of the leader of Potomac, she knows her duty is to find the perfect match.
But after an excruciatingly public rejection, Selah's stepmother suggests an unthinkable solution: Selah must set sail across the Atlantic to visit a series of potential suitors—and if she doesn't come home engaged, she shouldn't come home at all.
From the gardens of England to the fjords of Norge, Selah's quest will be the journey of a lifetime. But her stepmother's schemes aren't the only secrets hiding belowdecks…and the stakes of her voyage may be higher than any happy ending.
Lush landscapes, dazzling romance, and captivating intrigue await in this stunning alternate historical YA debut—perfect for fans of The Selection or Caraval.
Girl Gone Viral by Arvin Ahmed
Broken Throne by Victoria Aveyard
Queen of Ruin by Tracey Banghart
Hold My Hand by Michael Barakiva
Happily and Madly by Alexis Bass
Missing, Presumed Dead by Emma Berquiest
The Pursuit of Miss Heartbreak Hotel by Moe Bonneau
The Last Bus to Everland by Sophie Cameron
Symptoms of a heartbreak by Sona Charaipotra (debut)
All Our Broken Pieces by L.D. Crichton
Boy Swallows the Universe by Trent Dalton
Court of Lions: A Mirage Novel by Somaiya Daud
Hot Dog Girl by Jennifer Dugan
Wicked Saints by Emily A. Duncan
Izzy & Tristan by Shannon Dunalp