Read 120 books (my goal for the year was 100) which equals to 27,727  pages read in 2018.
The shortest book read was at 32 pages:
The longest book read was at 431 pages: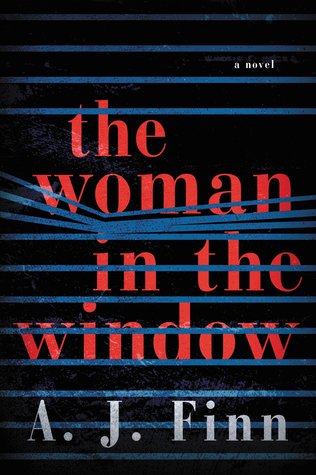 AVERAGE LENGTH  231  pages.
The most popular book on Goodreads was:
907,788 people also read Night by Elie Wiesel.
Least  popular book on Goodread was:
9 people also read Honey Moon Not Your Valentine by Sofi Benitez.
HIGHEST RATED ON GOODREADS
The Snow White Effect by A.K. Mills was the highest rated book with an average of 4.94
My top shelves were:
Other
2018 books read
Stand Alones
Series
Adult
Books Bought 2018
paperbacks
Young Adults
Blog Tour books
Earcs
This is the second year I have actively used Goodreads to keep track of what I read in the year and also where I got books from (bought/borrowed/gifted/publisher sent). Another thing I started this year was keeping track in Goodreads various bookshelves such as the format of the book (paperback, hardcover, mass market paperback, audiobook, arc or earc/ebook), if the books were a stand alone or a series, the genre of book (adult, childrens, middle grade, young adult), blog tour reads, and if it was a debut. This was all personally for me to see what I was actually reading in a year and I have to say its actually nice to see it laid out for you.
Another thing I started late in the year (September) was taking a physical inventory of how many books were on my bookshelf after the massive book purge I did this summer (I actually spent a few days scanning the bar codes and adding them to my goodreads page). You have probably seen those results in my Book Unhaul post for December and yes that was a complete shocker. I never realized that I had that many books in my house sitting in boxes because you take for granted how many books actually fit into a box.
So the total number of books I currently have sitting on my TBR bookcases is  796  (this includes books I bought this year and the books I own that have never been documented). To break that down  116 is total bought this year and 680 is books I own that have never been documented, ie including 2017 and before.
Something new that GoodReads has seemed to added books over time and pages over time so I thought I would share that here as well. Not sure if everyone else's is like this but mine shows from 2016 to 2018.
My biggest book month was January 2016 with 24 books read, then December 2017 was 21 books read and March 2018 with 16 books read. The months that I read nothing was November 2016 and March 2017.
In regards to pages read, January 2016 was 5253, followed by March 2018 at 3439 and then August 2017 at 3285. Which is interesting since December 2017 was my second highest books read in a month and I only read 2195 pages. August 2017 I read 15 books.
Do you use Goodreads to track your goals? Do you keep track of your reading stats? Do you check your reading stats?