Good Morning. Today Jennifer has a different kind of post for you today and that is Books For Babysitting.
My fourteen-year-old son, Nathan, babysits.  As a former babysitter, I suggested bringing the kids a surprise upon his arrival.
a) kids love surprises
b) it is a great ice-breaker
c) something to look forward to
Being book advocates, Nathan and I scour shelves for great bargain books to offer as gifts.  This doesn't break his bank and it is a great way to put the kids to bed at night.  Here are the most recent picks and each one priced at $3.00 or less: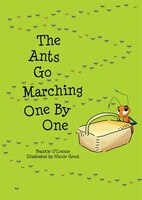 "The Ants Go Marching One by One" by Frankie O'Connor & illustrated by Nicole Groot Illustrated by a teenager, this picture takes a classic rhyming song and adds fun and colourful pictures on every page.  Join the ants and sing-a-long! For preschool children and older.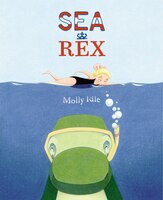 "Sea Rex" by Molly Idle. This picture book puts a hilarious spin on the important rules to follow at the beach through the illustrations of a Sea Rex.  The book has reinforced binding therefore it can be enjoyed by all kid ages three and up.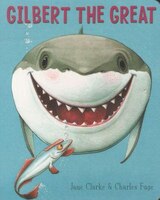 "Gilbert the Great" by Jane Clarke & Charles Fuge. Through the use of a board book and beautifully illustrated pictures of under the sea, a shark named Gilbert comes to terms with loss and sadness.  While dealing with these emotions, his mom gently guides him until his heart begins to heal and become happy once more.  For children ages five and up.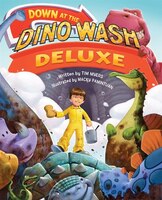 "Down at the Dinowash Deluxe" by Tim Myers & illustrated by Macky Pamintuan. A wonderfully illustrated book with quirky bath-time tips for dinosaurs.  Bonus, two pages of dino facts.  A fun read for any kids who doesn't like to take a bath.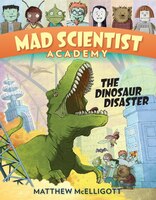 "Mad Scientist Academy – The Dinosaur Disaster" by Matthew McElligott. Written in a comic book format, this picture book is filled with mystery and riddles for any early grade school student to solve.  Engaging and fun, picture books are for everyone.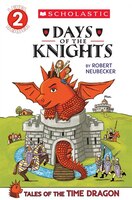 "Days of Knights – Tales of the Time Dragon" by Robert Neubecker. A great picture book for early to middle elementary grades.  Red, the Dragon, takes you on a quest to the past, where things are not what you are used to.  Filled with time lines, maps, and glossaries, this picture book is both fun and informative.
Hope you enjoyed our few picks of bargain picture books for kids.  They make great gifts any time of the year.