I sadly am not at Book Expo this year so I am living vicariously though everyone who is there that's sharing their experience online. I have been fortunate to be able to attend 4 Book Expos during my blogging career, which by the way Cindy's Love of Books will be turning 10 years old this August. Its hard to believe.
One of the things I always loved about going to Book Expo was that its in NYC. NYC is one of my favorite cities in the world. When they say its a city that never sleeps they aren't lying. Plus I can honestly say I always felt 150% safe walking around the city. Since that is my mode of transportation.
Another thing I absolutely love is meeting up with so many bloggers friends that I have made over the years. Even though we don't  talk daily I think of you all all the time.
The third thing I love is the books! Who doesn't love a good book? I admit I usually go armed to Book Expo with a wishlist of books that I would love to pick up and read. Sometimes it happens and other times not so much. I have been lucky in the past and picked up a majority of my wishlist. With that being said Book Expo is also the spot to discover hidden little gems that you might not know about and trust me I have found many books by accident and then kicked myself after wards for passing up the hidden gem because at the time I wasn't sure I would like it.
So I thought that I would share with you another list of books that were at BEA that I didn't know about but sound really good.
Thanks to Publishers Weekly for providing a online version of the Show Daily magazine. This is where I find out about all the books that will be at BEA. This is what I found in the Day 1 Show Daily.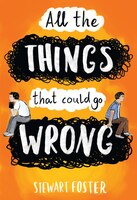 There are two sides to every story.

Alex's OCD is so severe that some days it is difficult for him to even leave his house. His classmate Dan is so angry that he lashes out at the easiest target he can find at school-Alex. When their moms arrange for the two classmates to spend time together over winter break, it seems like a recipe for certain disaster…until it isn't.Once forced together these two sworn enemies discover that there is much more to each of them than they ever knew. Alex is so much more than his condition, and Dan is more than just an angry bully. (September 2018)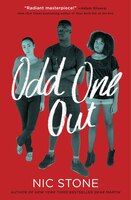 Courtney "Coop" Cooper
Dumped. Again. And normally I wouldn't mind. But right now, my best friend and source of solace, Jupiter Sanchez, is ignoring me to text some
girl.
Rae Evelyn Chin
I assumed "new girl" would be synonymous with "pariah," but Jupiter and Courtney make me feel like I'm right where I belong. I also want to kiss him. And her. Which is . . . perplexing.
Jupiter Charity-Sanchez
The only thing worse than losing the girl you love to a boy is losing her to your boy. That means losing him, too. I have to make a move. . . .
One story.
Three sides.
No easy answers.
(I know I probably already shared this but I have to share this again. October 2018)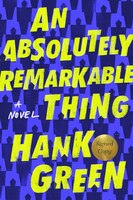 In his much-anticipated debut novel, Hank Green—cocreator of Crash Course, Vlogbrothers, and SciShow—spins a sweeping, cinematic tale about a young woman who becomes an overnight celebrity before realizing she's part of something bigger, and stranger, than anyone could have possibly imagined.

The Carls just appeared. Coming home from work at three a.m., twenty-three-year-old April May stumbles across a giant sculpture. Delighted by its appearance and craftsmanship
—
like a ten-foot-tall Transformer wearing a suit of samurai armor
—
April and her friend Andy make a video with it, which Andy uploads to YouTube. The next day April wakes up to a viral video and a new life. News quickly spreads that there are Carls in dozens of cities around the world—everywhere from Beijing to Buenos Aires
—
and April, as their first documentarian, finds herself at the center of an intense international media spotlight.Now April has to deal with the pressure on her relationships, her identity, and her safety that this new position brings, all while being on the front lines of the quest to find out not just what the Carls are, but what they want from us.
Compulsively entertaining and powerfully relevant, An Absolutely Remarkable Thing grapples with big themes, including how the social internet is changing fame, rhetoric, and radicalization; how our culture deals with fear and uncertainty; and how vilification and adoration spring from the same dehumanization that follows a life in the public eye.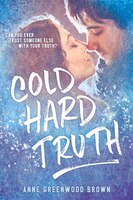 Emmie O'Brien is a former good girl now on the fringe. She spent a crazy year involved with Nick, her mom's drug dealer; after her arrest she was lucky to go back to her old life. But she's haunted by the choices she made—first, to be with Nick, and then later, to testify against him. Max Shepherd is a senior varsity hockey player with serious anger issues. His grief over the death of his girlfriend causes him to see injustice wherever he looks. When they meet in community service, Max is drawn to Emmie's calm energy, but Emmie knows better than to get too close to anyone. When friends of Nick show up seeking revenge, Emmie is forced to come to terms with her past, while Max has to control his protective instincts. They must trust one another, especially when Emmie's situation takes a dangerous turn. (this is already out)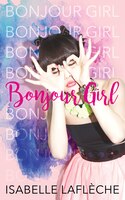 Dating, fashion, and drama: Clementine never has a dull day at the Parsons School of Design.
When Clementine Liu arrives in New York City to study at the Parsons School of Design, she knows that she's foundher place. It isn't long before she meets her fashionista soulmate, the loud and charismatic Jake, and Jonathan, a dreamy fashion photographer that turns her world upside down.
Between schoolwork and glitzy fashion shows, Clementine launches a blog, Bonjour Girl, and her wit, originality, and flair quickly catapult the site to cult status. Unfortunately, this comes with a price: Clementine is faced with online abuse and public humiliation. In the midst of all the drama, she finds out that a classmate is not what she seems, and Clementine has to find a way to save both her reputation and Jake's fashion collection. (Aug 2018)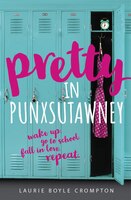 A Groundhog Day meets Pretty in Pink mashup from author Laurie Boyle Crompton, Pretty in Punxsutawney tells the tale of a girl willing to look beneath the surface to see people for who they really are.
Andie is the type of girl who always comes up with the perfect thing to say…after it's too late to say it. She's addicted to romance movies—okay, all movies—but has yet to experience her first kiss. After a move to Punxsutawney, PA, for her senior year, she gets caught in an endless loop of her first day at her new school, reliving those 24 hours again and again.
Convinced the curse will be broken when she meets her true love, Andie embarks on a mission: infiltrating the various cliques to find the one boy who can break the spell. What she discovers along the way is that people who seem completely different can often share the very same hopes, dreams, and hang-ups. And that even a day that has been lived over and over can be filled with unexpected connections and plenty of happy endings.  (january 2019)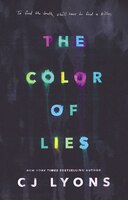 High school senior Ella Cleary has always been good at reading people. Her family has a rare medical condition called synesthesia that scrambles the senses—her Gram Helen sees every sound, and her uncle Joe can literally taste words. Ella's own synesthesia manifests itself as the ability to see colors that reveal people's true emotions…until she meets a guy she just can't read.
Alec is a mystery to Ella, a handsome, enigmatic young journalist who makes her feel normal for the first time in her life. That is, until he reveals the real reason why he sought her out—he wants to learn the truth behind her parents' deaths, the parents that Ella had always been told died in a fire. Alec turns Ella's world upside down when he tells her their deaths were definitely not an accident.
After learning her entire life has been a lie, Ella doesn't know who she can trust or even who she really is. With her adoptive family keeping secrets and the evidence mixing fact and fiction, the only way for Ella to learn the truth about her past is to find a killer.
Perfect for fans of Caroline B. Cooney, Ally Carter, and Jennifer Brown, The Color of Lies blurs the lines between black-and-white facts and the kaleidoscope of reality. (nov 2018)