Under Her Skin (Blank Canvas, #1)
by Adriana Anders
Published by
Sourcebooks Casablanca on February 7th 2017
Pages:
344
Goodreads
Her Body is His Canvas
A darkly possessive relationship has left Uma alone and on the run. Beneath her drab clothing, she hides a terrible secret—proof of her abuse, tattooed onto her skin in a lurid reminder of everything she's survived.
Caught between a brutal past and an uncertain future, Uma's reluctant to bare herself to anyone…much less a rough ex-con whose rage drives him in ways she will never understand. But beneath his frightening exterior, Ivan is gentle. Warm. Compassionate. And just as determined to heal Uma's broken heart as he is to destroy the monster who left his mark scrawled across the delicate tapestry of her skin.
Its not very often that I read a lot of romance books but when I do I seem to enjoy the ones I pick up and this was no exception. I first heard about Under Her Skin from a Sourcebooks Casablanca email last year and I instantly had to pick up the book because it sounded really good and I don't know why at the time I didn't read it once I had it but going into 2018 I said that this was going to be the year I read more of my own books so I am happy to say that I finally did take this off the TBR pile to read.
This was a super quick read and I practically read it in one sitting. I had a hard time to put the book down. This is the first book in what I think might be a trilogy although I could be mistaken. The other books in the series are: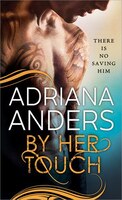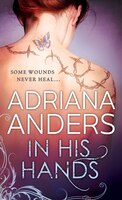 Be sure to check back this month because I plan on reading the other two books this month.
This is Adriana's debut novel. If this is any indication then the following books are going to be amazing and I can't wait to continue this series.
Under Her Skin takes place in Blackwood, Virginia and its this tiny little town where everyone knows everyone and their business. Thankfully for Uma she plans to be in and out before her ex boyfriend finds her. She arrives a beaten down woman who trusts no one. On the outside she looks like a normal every day person but in the darkness of her room you see that she has been branded. Her body holds the scars and the torture she endured from her ex-boyfriend.
Uma is there because she heard about a doctor who runs a free clinic who can remove skin imperfections and she is hoping that the doctor will be able to help her so that at least on the outside she can be normal again or be able to look at herself without seeing that awful reminders of what she endured.
Knowing that staying in the town will cost her money she decides she needs a low key job and manages to find one being a housekeeper for an elderly lady, Mrs Lloyd. Mrs. Lloyd was fiesty and told it like it was with a deep dark past as well. She was the perfect match for Uma and Uma held her ground against her. It was nice to see that Uma could finally get through to Mrs Lloyd vise versa. As the story progressed you could understand where she was coming from. I think Mrs Lloyd was just what Uma needed because her own mother did nothing to help or protect her daughter.
Now enter the love interest because heck no romance book would be complete without one. In this case its a big burly guy named Ivan. He happens to live next door to Mrs. Lloyd's. She tried hard to put up a barrier between them because the last thing she wanted was to be involved with anyone but gradually over time she realized there was something there and spending time with Ivan felt good. I loved how gentle Ivan was and how he let her set the pace. He was a complete gentleman. One I think anyone could fall for.
I am so excited to continue this series and to see what happens. Does it continue the Uma, Ivan storyline are will we get to see more of the side characters get more of a storyline such as George the dr, the sheriff, or even Jess.
I am still thinking about this book as I sit here and do this review and that says a lot about the book for me.