Since starting my blog back in August of 2008 I always try to share what books I get with you so that you can see what I will be reading and I am always looking for a place to link them so that others can see them so from now on I will be sharing my links on Tynga's Reviews and Reading Reality. As Marlene has offered to co-host Stacking The Shelves with Tynga's Reviews. Marlene is a new to be blogger and I look forward to checking out her blog.
I just realized that I am sitting here doing some blog posts that I will have to back post this since the last day of the month is Thursday and I know I won't be going out shopping till the weekend.
When I first started to write this post I found it a little hard to believe that I didn't actually buy anything and then I went to check on good reads and low and behold I did buy a few books this month and they are:
Shattered Memories by V.C Andrews
All the Crooked Saints by Maggie Stiefvater
The Woodland Bakery #7 Owl Diaries by Rebecca Elliott
The Luxe Life by Fleur de Force
Dreaming of a White Wolf Christmas by Terry Spear The Lego Advent calendar for Michael. Although I think this is going to be the last time I buy for him.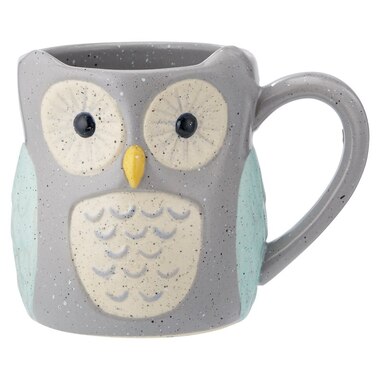 I am so happy that I bought this owl mug when I did because its sold out.
Total books bought this month:  5
Total books bought this month (Michael): 0
Total books read from this months haul:  3
Total books bought in 2017:  117
Total books read in 2017: 38