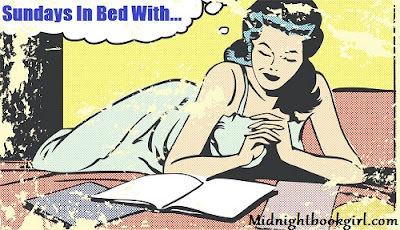 Welcome to our Sundays In Bed With… Meme! The meme that dares to ask what book has been in your bed this morning? Come share what book you've spent time curled up reading in bed, or which book you wish you had time to read today!
This is being hosted by two of the sweetest people I have to privilege of knowing in real life Kate and Kim. Sadly we don't talk like we use to because you know real life happens but there is not a day that goes by that I don't think of them both.
Good Morning everyone. I am back from vacation. I was really hoping to make a big dent in those books I wanted to read but sadly it didn't happen. On our first day of driving from Canada to PA I encountered motion sickness. I think it was probably due to the stress of the construction happening both here in my area and in the US as well as worrying about the border and crossing into the US. Thankfully construction wasn't that bad and very managable and  the border was a breeze. We didn't wait no more then 10 minutes to go through.
Then coming home from PA to Canada about half way I encountered motion sickness again. Not sure why so no reading got done in the car but I did read while I was able to and this is what I read:
Midnight At The Electric by Jodi Lynn Anderson. This was not on my list but I had bought it before I left and wanted to read it. It was a quick read.
This was another one that wasn't on my list but I had bought it while I was in Chicago.
This also wasn't on my list but I bought it while I was in Chicago. This was the perfect read since I was up at 6am every morning and everyone was still asleep.
The Third Kiss is actually the only book I managed to read off my list.
So basically I carted all those physical books with me to the USA and brought them back unread. I wish I would have read more while I was away. Oh well what can you do?
So since being back I also read these: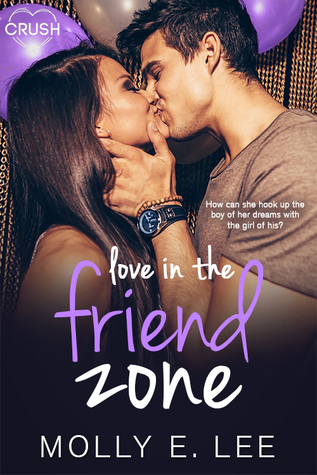 I am currently reading:
This is for an upcoming blog tour I am on and I am a little over half way through this.
I just started to read this on Friday so I am taking my time. I think this is my first non fiction book in awhile. Has anyone else read this? I know a few people who bullet journal that recommend this so I finally ordered it.
I was just starting to read this on the way home so I am not that far into the book yet but really enjoying it so far.
What are you reading today? What did you read this past week