As you know from reading this blog I am a huge fan of PublishersLunch and their putting together their twice a year (Spring/Summer and Fall/Winter) Buzz Books for the upcoming book season because its a great way to hear and read sneak peeks of upcoming titles that are the buzz for the season that you might not know about. Its a great way to discover some hidden gems in the pile.
Well starting in January they started doing the exact same thing (with the twice a year Buzz Books) but along with that they are adding a monthly sneak peek that will offer six excerpts of books due out that month as well as a preview of the books coming out that month. How great is that?
The monthly buzz books consist of fiction, non fiction and young adult, along with books that are releasing week by week.
I thought that I would share with you some books that are being released this month that have peaked my interest: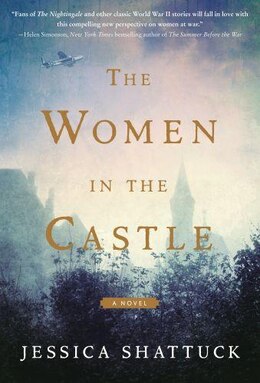 Three women, haunted by the past and the secrets they hold
Set at the end of World War II, in a crumbling Bavarian castle that once played host to all of German high society, a powerful and propulsive story of three widows whose lives and fates become intertwined—an affecting, shocking, and ultimately redemptive novel from the author of the New York Times Notable Book The Hazards of Good Breeding.
Amid the ashes of Nazi Germany's defeat, Marianne von Lingenfels returns to the once-grand castle of her husband's ancestors, an imposing stone fortress now fallen into ruin following years of war. The widow of a resister murdered in the failed July 20, 1944, plot to assassinate Adolf Hitler, Marianne plans to uphold the promise she made to her husband's brave conspirators: to find and protect their wives, her fellow resistance widows.
First Marianne rescues six-year-old Martin, the son of her dearest childhood friend, from a Nazi reeducation home. Together, they make their way across the smoldering wreckage of their homeland to Berlin, where Martin's mother, the beautiful and naive Benita, has fallen into the hands of occupying Red Army soldiers. Then she locates Ania, another resister's wife, and her two boys, now refugees languishing in one of the many camps that house the millions displaced by the war.
As Marianne assembles this makeshift family from the ruins of her husband's resistance movement, she is certain their shared pain and circumstances will hold them together. But she quickly discovers that the black-and-white, highly principled world of her privileged past has become infinitely more complicated, filled with secrets and dark passions that threaten to tear them apart. Eventually, all three women must come to terms with the choices that have defined their lives before, during, and after the war—each with their own unique share of challenges.
The Women in the Castle is scheduled to be released March 28th, 2017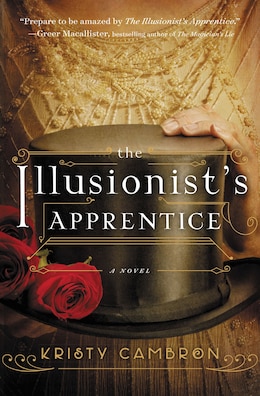 The Illusionist's Apprentice is scheduled to be released March 7th, 2017
 Harry Houdini's one-time apprentice holds fantastic secrets about the greatest illusionist in the world. But someone wants to claim them . . . or silence her before she can reveal them on her own.
Boston, 1926. Jenny "Wren" Lockhart is a bold eccentric—even for a female vaudevillian. As notorious for her inherited wealth and gentleman's dress as she is for her unsavory upbringing in the back halls of a vaudeville theater, Wren lives in a world that challenges all manner of conventions.
In the months following Houdini's death, Wren is drawn into a web of mystery surrounding a spiritualist by the name of Horace Stapleton, a man defamed by Houdini's ardent debunking of fraudulent mystics in the years leading up to his death. But in a public illusion that goes terribly wrong, one man is dead and another stands charged with his murder. Though he's known as one of her teacher's greatest critics, Wren must decide to become the one thing she never wanted to be: Stapleton's defender.
Forced to team up with the newly formed FBI, Wren races against time and an unknown enemy, all to prove the innocence of a hated man. In a world of illusion, of the vaudeville halls that showcase the flamboyant and the strange, Wren's carefully constructed world threatens to collapse around her. Layered with mystery, illusion, and the artistry of the Jazz Age's bygone vaudeville era, The Illusionist's Apprentice is a journey through love and loss and the underpinnings of faith on each life's stage.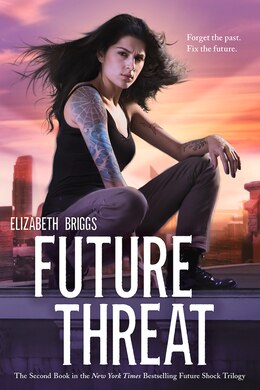 Future Threat is scheduled to be released March 1st, 2017.
Six months ago Aether Corporation sent Elena, Adam, and three other recruits on a trip to the future where they brought back secret information-but not everyone made it back to the present alive. Now Elena's dealing with her survivor's guilt and trying to make her relationship with Adam work. All she knows for sure is that she's done with time travel and Aether Corporation. But Aether's not done with her-or Adam, or fellow survivor Chris. The travelers on Aether's latest mission to the future have gone missing, and Elena and her friends are drafted into the rescue effort. They arrive in a future that's amazingly advanced, thanks to Aether Corporation's reverse-engineered technology. The mission has deadly consequences, though, and they return to the future to try to alter the course of events. But the future is different yet again. Now every trip through time reveals new complications, and more lives lost-or never born. Elena and Adam must risk everything-including their relationship-to save their friends.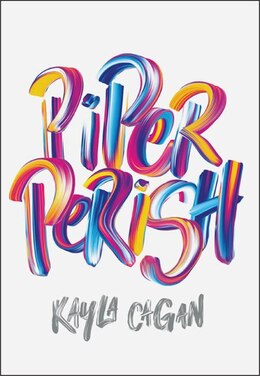 Piper Perish is scheduled to be release March 7th, 2016
Piper Perish inhales air and exhales art. The sooner she and her best friends can get out of Houston and get to New York City, the better. Art school has been Piper's dream her whole life, and now that senior year is halfway over, she's never felt more ready. But in the final months before graduation, things are weird with her friends and stressful with three different guys, and Piper's sister's tyrannical mental state seems to thwart every attempt at happiness for the close-knit Perishfamily. Piper's art just might be enough to get her out. But is she brave enough to seize that power when it means giving up so much? Debut author Kayla Cagan breathes new life into fiction in this dynamic, utterly authentic work featuring interior art fromRookie magazine illustrator Maria Ines Gul. Piper will have readers asking big questions along with her. What is love? What is friendship? What is family? What is home? And who is a person when she's missing any one of these things?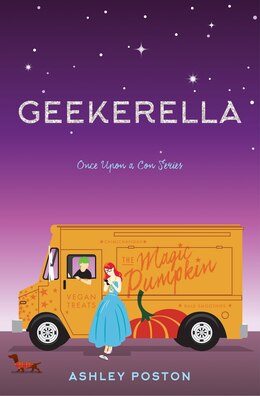 Geekerella is scheduled to be released April 4th, 2017 (I am hoping to get this one in the mail)
Cinderella goes to the con in this fandom-fueled twist on the classic fairy tale.
 
Geek girl Elle Wittimer lives and breathes Starfield, the classic sci-fi series she grew up watching with her late father. So when she sees a cosplay contest for a new Starfield movie, she has to enter. The prize? An invitation to the ExcelsiCon Cosplay Ball, and a meet-and-greet with the actor slated to play Federation Prince Carmindor in the reboot. With savings from her gig at the Magic Pumpkin food truck (and her dad's old costume), Elle's determined to win…unless her stepsisters get there first.
Teen actor Darien Freeman used to live for cons—before he was famous. Now they're nothing but autographs and awkward meet-and-greets. Playing Carmindor is all he's ever wanted, but the Starfield fandom has written him off as just another dumb heartthrob. As ExcelsiCon draws near, Darien feels more and more like a fake—until he meets a girl who shows him otherwise.
Part romance, part love letter to nerd culture, and all totally adorbs, Geekerella is a fairy tale for anyone who believes in the magic of fandom.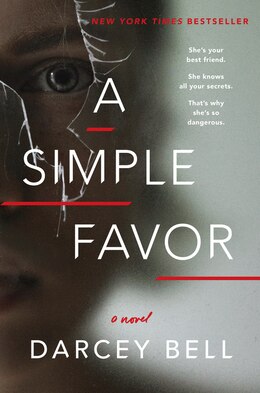 A Simple Favor is scheduled to be released March 21st, 2017
She's your best friend.
She knows all your secrets.
That's why she's so dangerous.
A single mother's life is turned upside down when her best friend vanishes in this chilling debut thriller in the vein of Gone Girl and The Girl on the Train.
It starts with a simple favor—an ordinary kindness mothers do for one another. When her best friend, Emily, asks Stephanie to pick up her son Nicky after school, she happily says yes. Nicky and her son, Miles, are classmates and best friends, and the five-year-olds love being together—just like she and Emily. A widow and stay-at-home mommy blogger living in woodsy suburban Connecticut, Stephanie was lonely until she met Emily, a sophisticated PR executive whose job in Manhattan demands so much of her time.
But Emily doesn't come back. She doesn't answer calls or return texts. Stephanie knows something is terribly wrong—Emily would never leave Nicky, no matter what the police say. Terrified, she reaches out to her blog readers for help. She also reaches out to Emily's husband, the handsome, reticent Sean, offering emotional support. It's the least she can do for her best friend. Then, she and Sean receive shocking news. Emily is dead. The nightmare of her disappearance is over.
Or is it? Because soon, Stephanie will begin to see that nothing—not friendship, love, or even an ordinary favor—is as simple as it seems.
A Simple Favor is a remarkable tale of psychological suspense—a clever and twisting free-fall of a ride filled with betrayals and reversals, twists and turns, secrets and revelations, love and loyalty, murder and revenge. Darcey Bell masterfully ratchets up the tension in a taut, unsettling, and completely absorbing story that holds you in its grip until the final page.
A Simple Favor sounds like its going to be a fantastic read and I can't wait to get my hands on this book and read it.
Do any of these books interest you?