As you know from reading this blog I am a huge fan of PublishersLunch and their putting together their twice a year (Spring/Summer and Fall/Winter) Buzz Books for the upcoming book season because its a great way to hear and read sneak peeks of upcoming titles that are the buzz for the season that you might not know about. Its a great way to discover some hidden gems in the pile.
Well starting in January they started doing the exact same thing (with the twice a year Buzz Books) but along with that they are adding a monthly sneak peek that will offer six excerpts of books due out that month as well as a preview of the books coming out that month. How great is that?
The monthly buzz books consist of fiction, debut fiction, non fiction and young adult, along with books that are releasing week by week.
I thought that I would share with you some books that are being released this month that have peaked my interest: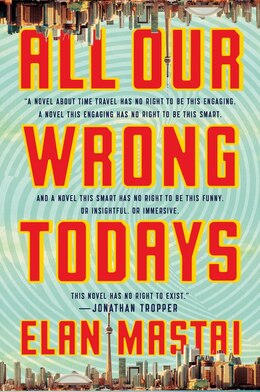 All Our Wrong Todays is scheduled to be released February 7th.
You know the future that people in the 1950s imagined we'd have? Well, it happened. In Tom Barren's 2016, humanity thrives in a techno-utopian paradise of flying cars, moving sidewalks and moon bases, where avocados never go bad and punk rock never existed . . . because it wasn't necessary.
Except Tom just can't seem to find his place in this dazzling, idealistic world, and that's before his life gets turned upside down. Utterly blindsided by an accident of fate, Tom makes a rash decision that drastically changes not only his own life but the very fabric of the universe itself. In a time-travel mishap, Tom finds himself stranded in our 2016, what we think of as the real world. For Tom, our normal reality seems like a dystopian wasteland.
But when he discovers wonderfully unexpected versions of his family, his career and–maybe, just maybe–his soulmate, Tom has a decision to make. Does he fix the flow of history, bringing his utopian universe back into existence, or does he try to forge a new life in our messy, unpredictable reality? Tom's search for the answer takes him across countries, continents and timelines in a quest to figure out, finally, who he really is and what his future–our future–is supposed to be.
All Our Wrong Todays is about the versions of ourselves that we shed and grow into over time. It is a story of friendship and family, of unexpected journeys and alternate paths, and of love in its multitude of forms. Filled with humor and heart, and saturated with insight and intelligence and a mind-bending talent for invention, this novel signals the arrival of a major talent.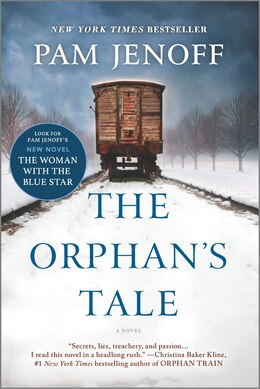 The Orphan's Tale is scheduled to be released February 21st and the not sure what the cover will look like.
A powerful novel of friendship set in a traveling circus during World War II, The Orphan's Tale introduces two extraordinary women and their harrowing stories of sacrifice and survival 
Sixteen-year-old Noa has been cast out in disgrace after becoming pregnant by a Nazi soldier and being forced to give up her baby. She lives above a small rail station, which she cleans in order to earn her keep When Noa discovers a boxcar containing dozens of Jewish infants bound for a concentration camp, she is reminded of the child that was taken from her. And in a moment that will change the course of her life, she snatches one of the babies and flees into the snowy night.
Noa finds refuge with a German circus, but she must learn the flying trapeze act so she can blend in undetected, spurning the resentment of the lead aerialist, Astrid. At first rivals, Noa and Astrid soon forge a powerful bond. But as the facade that protects them proves increasingly tenuous, Noa and Astrid must decide whether their friendship is enough to save one another—or if the secrets that burn between them will destroy everything.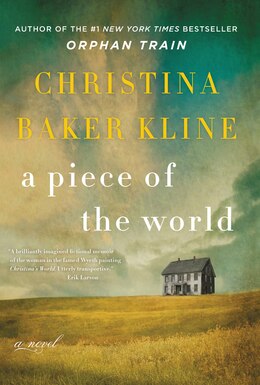 From the #1 New York Times bestselling author of the smash bestseller Orphan Train, a stunning and atmospheric novel of friendship, passion, and art, inspired by Andrew Wyeth's mysterious and iconic painting Christina's World.
"Later he told me that he'd been afraid to show me the painting. He thought I wouldn't like the way he portrayed me: dragging myself across the field, fingers clutching dirt, my legs twisted behind. The arid moonscape of wheatgrass and timothy. That dilapidated house in the distance, looming up like a secret that won't stay hidden."
To Christina Olson, the entire world was her family's remote farm in the small coastal town of Cushing, Maine. Born in the home her family had lived in for generations, and increasingly incapacitated by illness, Christina seemed destined for a small life. Instead, for more than twenty years, she was host and inspiration for the artist Andrew Wyeth, and became the subject of one of the best known American paintings of the twentieth century.
As she did in her beloved smash bestsellerOrphan Train, Christina Baker Kline interweaves fact and fiction in a powerful novel that illuminates a little-known part of America's history. Bringing into focus the flesh-and-blood woman behind the portrait, she vividly imagines the life of a woman with a complicated relationship to her family and her past, and a special bond with one of our greatest modern artists.
Told in evocative and lucid prose, A Piece of the World is a story about the burdens and blessings of family history, and how artist and muse can come together to forge a new and timeless legacy.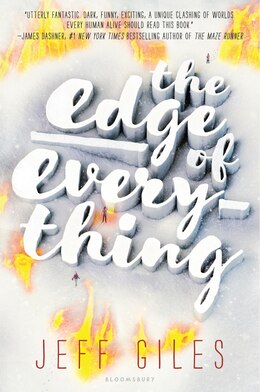 For the perfect love, what would you be willing to lose?
It's been a shattering year for seventeen-year-old Zoe, who's still reeling from her father's shocking death in a caving accident and her neighbors' mysterious disappearance from their own home. Then on a terrifying subzero, blizzardy night in Montana, she and her brother are brutally attacked in the woods–only to be rescued by a mysterious bounty hunter they call X.
X is no ordinary bounty hunter. He is from a hell called the Lowlands, sent to claim the soul of Zoe's evil attacker and others like him. X is forbidden from revealing himself to anyone other than his prey, but he casts aside the Lowlands' rules for Zoe. As they learn more about their colliding worlds, they begin to question the past, their fate, and their future. But escaping the Lowlands and the ties that bind X might mean the ultimate sacrifice for them both.
Gripping and full of heart, this epic start to a new series will bring readers right to the edge of everything.
Ainsley O'Leary is so ready to get married—she's even found the engagement ring her boyfriend has stashed away. What she doesn't anticipate is for Eric to blindside her with a tactless breakup he chronicles in a blogwhich (of course) goes viral. Devastated and humiliated, Ainsley turns to her half sister, Kate, who's already struggling after the sudden loss of her new husband.
Kate has always been so poised, so self-assured, but Nathan's death shatters everything she thought she knew—including her husband—and sometimes the people who step up aren't the ones you expect. With seven years and a murky blended-family dynamic between them, Ainsley and Kate have never been overly close, but their shared sorrow dovetails their faltering worlds into one.
Despite the lifetime of history between them, the sisters must learn to put their differences aside and open their hearts to the inevitable imperfection of family—and the possibility of one day finding love again.
Do any of these books interest you? I really want to read The Edge of Everything.