One of the great things about reading samplers is that you get to find some hidden gems buried within the sampler that you might not know about or heard about that you weren't sure of.
This is the first time that Tundra and Doubleday both imprints of Random House of Canada has put this together and I am so happy that they did.
This sampler contains  book excerpts. I am going to highlight them all here because I think these books need to be read and brought back into the spotlight. I have never read any of these books but they are certainly on my radar now and on my wishlist.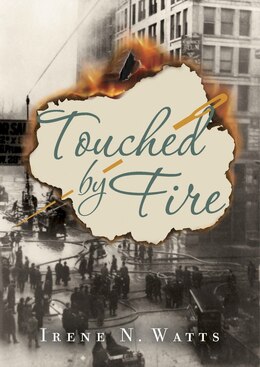 Touched by Fire, Irene N. Watt's exquisite new novel, explores one family's journey as they flee from the pogroms of Russia in 1905, where the Cossacks burn villages to the ground, to Berlin, Germany, where Jews have a hard time living and working in peace, to the streets of the Lower East Side in New York. Teenage Miriam gives a first-hand account of the excitement everyone feels about going to America, the "Golden Land," the journey in steerage, the arrival at Ellis Island, and the discrimination the immigrants feel while seeking employment. When Miriam finally lands a job at the Triangle Shirt Waist Company as a cuff setter, she believes her future in the New World is finally secure. But on March 25, 1911, the fire that starts from overflowing bins of material scraps rages into what becomes known as the Triangle Shirtwaist Factory fire, and Miriam's life is forever changed.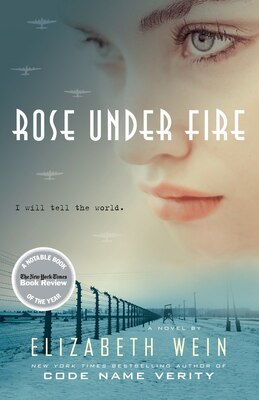 The New York Times-bestselling author Elizabeth's Wein's companion book toCode Name Verity, now in paperback.
Rose Justice is a young pilot with the Air Transport Auxiliary during the Second World War. On her way back from a semi-secret flight in the waning days of the war, Rose is captured by the Germans and ends up in Ravensbrück, the notorious Nazi women's concentration camp. There, she meets an unforgettable group of women, including a once glamorous and celebrated French detective novelist whose Jewish husband and three young sons have been killed; a resilient young girl who was a human guinea pig for Nazi doctors trying to learn how to treat German war wounds; and a Nachthexen, or Night Witch, a female fighter pilot and military ace for the Soviet air force. These damaged women must bond together to help each other survive.
In this companion volume to the critically acclaimed novel Code Name Verity, Elizabeth Wein continues to explore themes of friendship and loyalty, right and wrong, and unwavering bravery in the face of indescribable evil.
(Have you read Code Name Verity? I have it on my list to read.)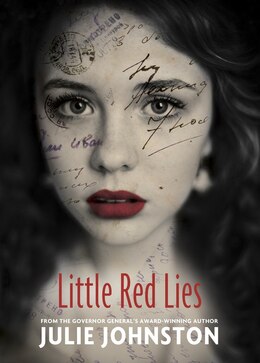 The war is over, but for thirteen-year-old Rachel, the battle has just begun. Putting childhood behind her, she knows what she wants – to prove she has acting talent worthy of the school drama club, and what she doesn't want – to romantically fall for someone completely inappropriate. Worries about her veteran brother's failing health and repugnance at her mother's unexpected and unwanted pregnancy drive her to seek solace from a seemingly sympathetic, but self-serving teacher. The lies she tells herself hoping to reach solutions to the problems complicating her life merely function to make matters worse. Ultimately, she finds a way to come to terms with life as it reaches an end and life as it begins.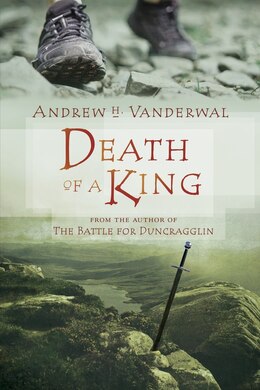 One of history's most turbulent times comes dramatically to life in this big, broad adventure novel. Twelve-year-old Alex, determined to get to the bottom of his parents' disappearance, sets out on a quest to find them. An ambitious time-travel novel set in Scotland at the time of William Wallace, Death of a King explores the turbulence of the bloody late thirteenth century after King Alexander dies on his way to Kinghorn without leaving an heir to the throne. The country is thrown into chaos, and Alex must overcome many obstacles along his path. Full of humor, intrigue, bloodshed, battles, and suspense, Death of a King is a rollicking read told by a major voice in historical fiction.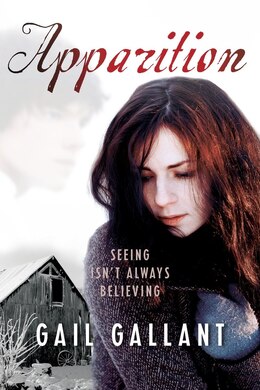 The last time seventeen-year-old Amelia Mackenzie saw her best friend Matthew alive, he broke her heart. When he is found the next day in an abandoned barn at the edge of town, an apparent suicide, Amelia's whole world comes crashing down.
And then she sees him again. Because Amelia has a secret that even Matthew didn't know: sometimes, she sees ghosts.
When a local history columnist named Morris Dyson contacts Amelia after the funeral and tells her that he thinks the barn Matthew died in is haunted, and that Matthew wasn't its first victim, an unlikely partnership is born. With Amelia's gift for seeing ghosts, Morris's radical theories on the supernatural, and a bit of help from Morris's sexy but skeptical son, Kip, a mystery unfolds. One by one, the barn's other ghostly residents are revealed: all innocent, love-struck young men who've died horrific deaths, seemingly by their own hands.
Life and death couldn't get more complicated as Amelia is torn between her devotion to the ghostly Matthew and her growing attraction to Kip, who may not believe in ghosts but can't help believing in Amelia. When she's confronted with a rivalry between the living and the dead, which side of the great divide will Amelia choose?
Apparition is a fast-paced supernatural mystery about memory and obsession, bodies and spirits, love and loss.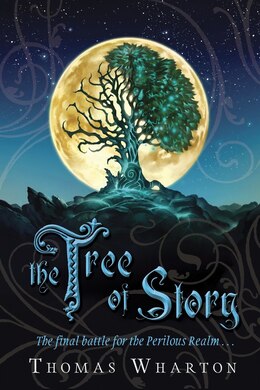 Follow the story of Will and Rowen to its heart-stopping conclusion in The Tree of Story, the final book in the Perilous Realm trilogy!
     In this, the conclusion to the sweeping Perilous Realm trilogy, Will and Rowen journey through the Shadow Realm–a wasteland of deserted cities and abandoned belongings–to rescue Rowen's grandfather, the loremaster Nicholas Pendrake, and confront the evil Malabron once and for all. As they travel, they encounter blood-sucking harrowers and wraith-like fetches, and they must also confront the reality that their dear friend Shade is returning to his wolf-life state and will soon pose a grave threat to them both. And they have no time to waste, for war looms back in Fable, where the dastardly Ammon Brax has installed himself as Marshall and has plans to claim the city for himself.
What will become of Shade, Pendrake, and the people of Fable? Will Rowen and Will be able to find Malabron at the Tree of Story and break his wicked spell before it's too late?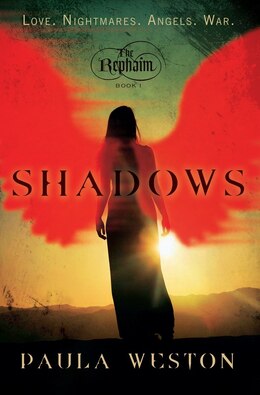 It's almost a year since Gaby Winters watched her twin brother die. In the sunshine of a new town her body has healed, but her grief is raw and constant. It doesn't help that every night in her dreams she fights and kills hell-beasts. And then Rafa comes to town. Not only does he look exactly like the guy who's been appearing in Gaby's dreams, he tells her things about her brother and her life that cannot be true, things that are dangerous. Who is Rafa? Who are the Rephaim? And who is Gaby? The truth lies in the shadows of her nightmares.