A sneak peek at some of HarperCollins Australia's bestselling summer reads and most anticipated books of 2017.
If you like feisty women leads, droll supporting characters, sparkling dialogue, a bit of romance, a serving of wit, wry observations and compelling storylines, you'll love our Sisterhood titles.
Be among the first to get a taste of new fiction from Maggie Alderson, Cecelia Ahern, Danielle Hawkins, Wendy James and Sunni Overend.
Happy reading!
Excerpts include:
LyreBird by Cecelia Ahern
If you discover something rare, should you protect it or set it free? A deeply moving love story from the author of P.S. I Love You.
The Pretty Delicious Cafe by Danielle Hawkins
Lia may have found her match. But life just keeps getting in the way. A feel-good novel about food, family and fresh beginnings.
The Dangers of Truffle Hunting by Sunni Overend
Kit has it all – talent, partner, career. So why does she hunger for something … more? Is life too short to play it safe?
The Golden Child by Wendy James
When teenage bullying ends in tragedy, two families must grapple with what really happened, and how well can you ever know your child?
The Fifth Letter by Nicola Moriarty
Four friends. Five Letters. One Big Secret. A compelling novel about the twists and turns of friendship.
The Scent of You by Maggie Alderson
Perfume blogger Polly is in crisis. Will her husband's absence break or make her? A novel of perfumes, exploring life, love, loss and forgiveness.

I must admit that I have a love/hate relationship with samplers, and the reason for that is I love being able to get sneak peeks into books without committing to buying the book if I don't really like it and I hate it when I love the book and I can't get my hands on a copy of the book.
As I was reading the sneak peeks I kept adding these books to my wishlist. They all sound like really good and I can't wait to read them. It looks like the next few months are going to be fun in reading.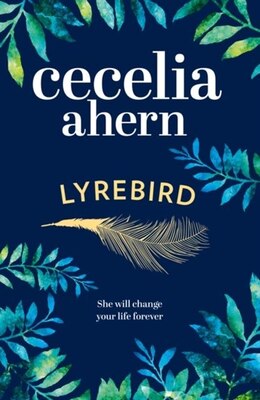 The Sunday Times Top Ten BestsellerShe will change your life forever.In the south-west of Ireland, rugged mountains meet bright blue lakes and thick forests. Deep in the woods, a young woman lives alone, forever secluded from the world, her life a well-kept secret. She possesses an extraordinary talent, the likes of which no-one has seen before: a gift that will earn her the nickname Lyrebird.When Solomon stumbles into Laura's solitary existence, her life is turned on its head. Pulled from her peaceful landscape to the cacophony of Dublin, she is confronted by a world desperate to understand her.But while Solomon knows the world will embrace Laura, will it free her to spread her wings – or will it trap her in a gilded cage? Like all wild birds, she needs to fly free.Lyrebird is a thoughtful, deeply moving love story; a story of the wild heart in us all and the quiet that lies underneath the world's noise.
On the outskirts of a small New Zealand seaside town, Lia and her friend Anna work serious hours running their restored cafe. The busy season is just around the corner, and there are other things to occupy them. Anna is about to marry Lia's twin brother, and Lia's ex-boyfriend seems not to understand it's over.
When a gorgeous stranger taps on Lia's window near midnight and turns out not to be a serial killer, she feels it's a promising sign. But the past won't let them be, and Lia must decide whether events rule her life or she does.
The Pretty Delicious Cafe will remind you of those special, good things we love about living. And the food is great.
A warm, witty novel, brimming with the trademark romance, friendship and eccentricity that Danielle Hawkins's fans adore.
Is life too short to play it safe?
Kit Gossard's life is neatly mapped out. A secure photographic job. A partner ready to commit. A wedding in the family vineyard for her mother to preside over.
So why the apprehension? Why a hunger for something … more?
Then someone new appears. Earthy, reserved, magnetic, this new man brings out feelings she has long suppressed, and suddenly Kit can't contain her simmering discontent.
Black truffle hunting, illicit pastry lessons, vine fruit on flesh Kit is seduced.
It feels right. Before it all goes wrong.
Artful, sexy, sophisticated, The Dangers Of Truffle Hunting explores how a man can be more to a woman than a destination.
Can bad children happen to good mothers? A totally absorbing novel, for readers of Liane Moriarty, Lionel Shriver and Christos Tsiolkas.
Blogger Lizzy's life is buzzing, happy, normal. Two gorgeous children, a handsome husband, destiny under control. For her real-life alter-ego Beth, things are unravelling. Tensions are simmering with her husband, mother-in-law and even her own mother. Her teenage daughters, once the objects of her existence, have moved beyond her grasp and one of them has shown signs of, well, thoughtlessness …
Then a classmate of one daughter is callously bullied and the finger of blame is pointed at Beth's clever, beautiful child. Shattered, shamed and frightened, two families must negotiate worlds of cruelty they are totally ill-equipped for.
This is a novel that grapples with modern-day spectres of selfies, selfishness and cyberbullying. It plays with our fears of parenting, social media and Queen Bees, and it asks the question: just how well do you know your child?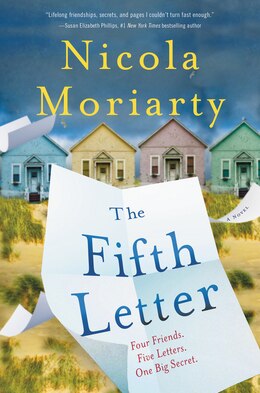 A fun vacation game turns destructive, exposing dark secrets, deeply buried grudges, and a shocking betrayal in Nicola Moriarty's intriguing debut.
Four friends . . .
Joni, Deb, Eden, and Trina have been best friends since high school, sharing a bond that has seen them through their teenage years and into adulthood. But now, time and circumstance is starting to pull them apart as careers, husbands, and babies get in the way. As their yearly vacation becomes less of a priority—at least for three of the women—how can Joni find a way to draw the four of them back together?
Four secrets . . .
During a laughter and wine-filled night, the women dare one another to write anonymous letters, spilling their deepest, darkest secrets. But the fun game turns devastating, exposing cracks in their lives and the friendship they share. Each letter is a dark confession revealing shocking information. A troubled marriage? A substance abuse problem? A secret pregnancy? A heartbreaking diagnosis?
Five letters . . .
Late on one of their last nights together, after the other three have gone to bed, Joni notices something in the fireplace—a burnt, crumpled, nearly destroyed, sheet of paper that holds the most shattering revelation of all. It is a fifth letter—a hate-filled rant that exposes a vicious, deeply hidden grudge that has festered for decades. But who wrote it? Which one of them has seethed with resentment all these years? What should Joni do?
Best friends are supposed to keep your darkest secrets. But the revelations Joni, Deb, Eden and Trina have shared will ripple through their lives with unforeseen consequences . . . and things will never be the same.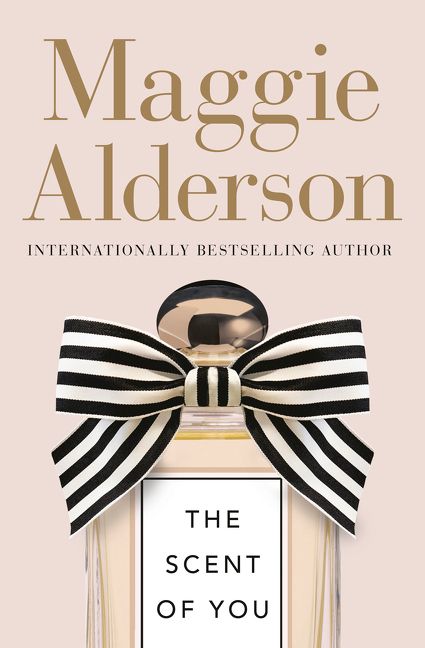 Perfume blogger Polly is in crisis. Will her husband's absence break her … or make her? A novel of perfumes, exploring life, love, loss and forgiveness – Maggie Alderson's new bestseller.
On New Year's Eve, Polly Mackay is contemplating her life. She had been happily married with two grown-up children, a thriving business as a perfume blogger, and a glamorous, ageing, ex-model mother who keeps things … interesting. But when her husband announced that he needed time away from her and promptly vanished, everything she took for granted was thrown into disarray.
As Polly grapples with David's disappearance she clings to a few new friends to keep her going. Shirlee, the loud-mouthed yoga student; Guy, the mysterious, infuriating and hugely talented perfumer; and Edward, an old friend from university, who sparks a new sense of possibility …
But while she distracts herself with the heady world of luxury perfume, she can't keep reality at bay forever, and eventually she is forced to confront some difficult truths – about her husband, about herself, and about who she really wants to be.
Do any of these books peak your interest?