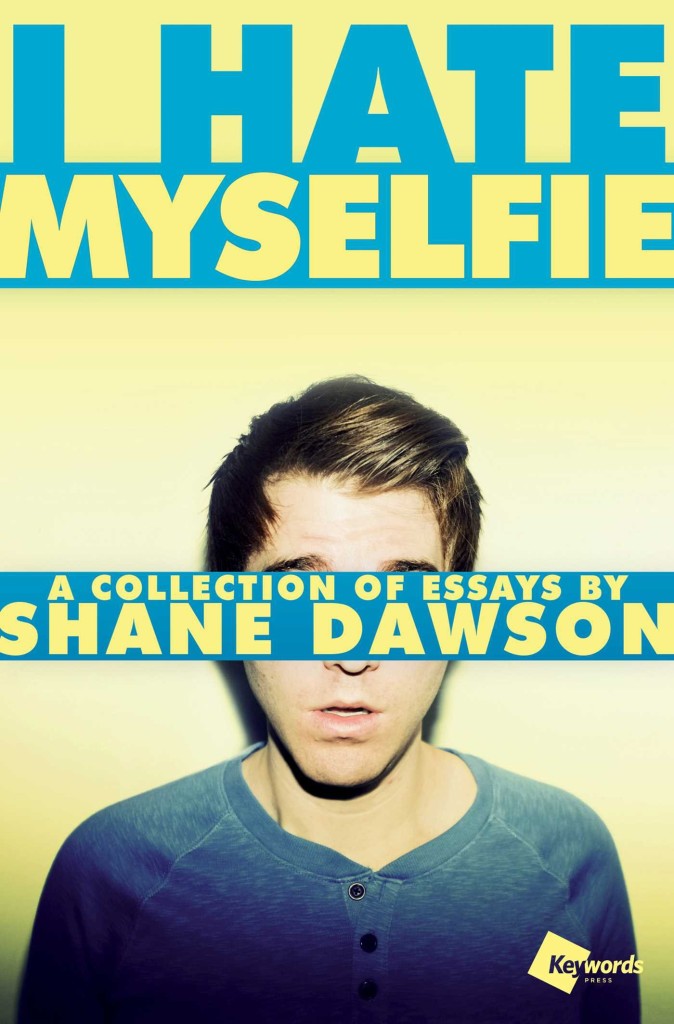 I Hate Myselfie
by Shane Dawson
Format:
eARC
Published by
Simon and Schuster on March 10th 2015
Pages:
240
Goodreads
Genres:
Biography & Autobiography, Entertainment & Performing Arts, Essays, Form, General, Humor, Personal Memoirs
The book that more than 12 million of Shane Dawson's YouTube subscribers have been waiting for!From his first vlog back in 2008 to his full-length film directorial debut Not Cool, Shane Dawson has been an open book when it comes to documenting his life. But behind the music video spoofs, TMI love life details, and outrageous commentary on everything the celebrity and Internet world has the nerve to dish out is a guy who grew up in a financially challenged but loving home in Long Beach, California, and who suffered all the teasing and social limitations that arise when you're a morbidly obese kid with a pretty face, your mom is your best friend, and you can't get a date to save your life. In I Hate Myselfie, Shane steps away from his larger-than-life Internet persona and takes us deep into the experiences of an eccentric and introverted kid, who by observing the strange world around him developed a talent that would inspire millions of fans. Intelligent, hilarious, heartbreaking, and raw, I Hate Myselfie is a collection of eighteen personal essays about how messy life can get when you're growing up and how rewarding it can feel when the clean-up is (pretty much) done.
The newest trend for 2015 seems to be youtubers becoming authors and I have no problem with that as I do enjoy quite a few youtubers and look forward to reading their books and supporting them.
I am going to admit that I don't watch alot of Shane Dawson's vlogs https://www.youtube.com/user/shane/featured and https://www.youtube.com/user/ShaneDawsonTV (are his two channels) because of the language mainly and his content. Having a minor in the house you tend to be careful what you watch but that makes Shane who he is and he won't change for anyone.
As you know from reading my blog I don't read autobiographies and that is just due to the fact I don't like them but with this one I was willing to give it chance. I did enjoy reading it and it actually explained alot about Shane and I think after reading it I grew to respect.
I Hate Myselfie is not about his whole entire life to date but snippets of his life. He tells us these in eighteen stories. I have to admit there was some funny parts in the book and I would laugh thinking this could not possible have happened. Is it true or is he just trying to entertain us?
Shane has not had the ideal life but its nice that he can look back and laugh at it. This is what made Shane who and what he is today. You gotta respect the guy for that. I am sure he is laughing in the faces of some of the people who  wronged him.
I have to say after reading about his unhealthy obsession with Canada I loved him just a little bit more. How can you not love someone who is obsessed with Canada?
I think if your a Shane Dawson fan you will enjoy this book or if you happen to be a new fan of his I think you would enjoy it.