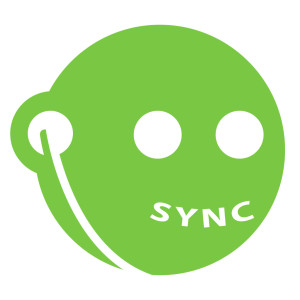 I just happened to notice the email from SYNC Audio Books announcing the summer listening challenge in my inbox and I thought I would share this with you and remind you to take part.
SYNC is a free summer audiobook (2 titles avilable weekly) program available for young adults and really anyone who enjoys audiobooks. It runs from May 7th and goes until August 2015. (14 weeks)
SYNC is a program that gives away two complete audiobook downloads — a current Young Adult title paired thematically with a Classic or Required Summer Reading title — each week to listeners ages 13+ while SYNC is in session each summer.
You can go to this link http://download.audiobooksync.com/ to find out more about the audiobooks and download them.
This week's picks are: (May 7th to 14th) [You should note that you are only able to download them within this time period.]
BEAUTIFUL CREATURES By Kami Garcia & Margaret Stohl
Read by Kevin T. Collins   with Eve Bianco
Published by Hachette Audio
Ethan Wate is haunted by dreams of a girl he's never met. When Lena Duchannes moves into his small southern town of Gatlin County, Ethan is inexplicably drawn to her. And he is determined to uncover the strange connection between them, even if it means uncovering the one secret that could change everything.
"Narrator Kevin Collins is eminently likable as Ethan Wate, a teenager trying to navigate the loss of his mom and emotional distance of his dad, the intriguing new girl at school, and the increasingly mysterious goings-on in his small Southern town." – AudioFile Magazine
REBECCA By Daphne du Maurier
Read by Anna Massey
Published by Hachette Audio
First published in 1938, this classic gothic novel is such a compelling read that it won the Anthony Award for Best Novel of the Century. "Anna Massey, an experienced British actress, reads smoothly, capturing the innocence and passion of the young narrator." – AudioFile Magazine Thank you to Hachette Audio for generously providing this week's titles »