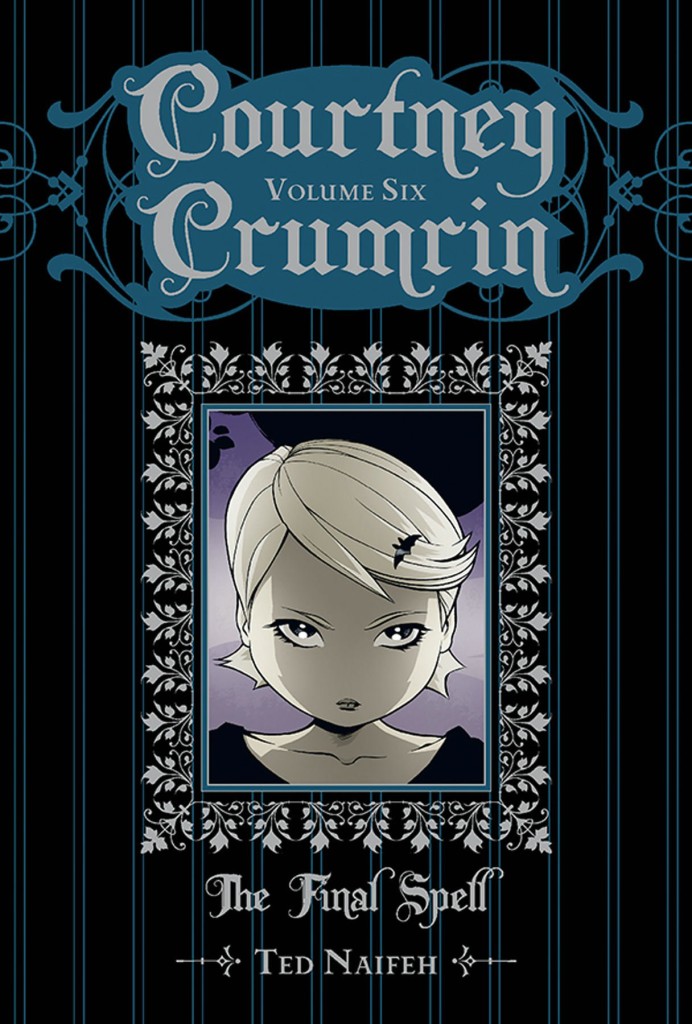 Courtney Crumin The Final Spell
Series:
Courtney Crumrin #6
Format:
Hardcover
Published by
Oni Press on August 20, 2014
Pages:
152
On the run from the Coven with her former teacher Calpurnia, Courtney Crumrin is quickly learning just how sinister the witches and warlocks of Hillsborough can be - but she never thought she'd see the day when Uncle Aloysius turned on her as well. It's a lot harder to fight a battle when the only family you care about is against you, and Courtney's only salvation may lie in the Twilight Kingdom - and away from the mortal world. But Aloysius won't give up his niece so easily, even if he has to fight the night creatures to do it!
Originally this was suppose to be the final book in the Courtney Crumrin series but I see they did another volume which I am just about to read.
Like the previous books it picks right up where volume 5 ended which I think is really nice. I am sure they could have combined all the comics into one volume or even two but that is just my opinion.
This will be basically a mini review because I don't want to give to much away. This was a quick read and I really enjoyed this one. Its nice to see how much Courtney has grown from the first volume. She is a cute and spunky girl who takes nothing from no one.
Courtney is reunited with her former teacher Calpurnia and they are on the run from the Coven. It seems like everyone has turned on Courtney even her uncle. It appears like Courtney knows too much and they are trying to get to her and make her forget everything she knows but will she allow that?
In this volume Courtney dominates and lets nothing stand in her way.
This was a fast pace read.