Books Bought is a weekly/monthly meme that I am hosting on my blog. Please feel free to take part. If you do please let me know so that I can stop by and check out what books you bought. Just leave me a comment in this post.
Books Bought can be done whenever you buy books and you just list them so that your readers can see what you bought. These books you list are books that you physically have bought. No matter where you bought them just as long as you buy them.
This past Thursday I went on another field trip with Donna and we went to Chapters book store. I am not quite sure what Donna bought but she will probably list her books on her blog. The reason I don't know what she bought as because we didn't stay together the whole time. She went one way and I went the other. I do know that we both had a little list of books to look at and perhaps buy.
We did take time out from shopping to go up to starbucks and grab some drinks (hot chocolate w/whip cream for me and Donna got a strawberry and cream cold drink) and to talk about all kinds of things.
Anyways when it was time for Donna's husband to pick us up this is what found its way to the cash with me: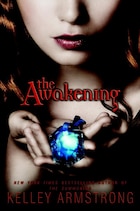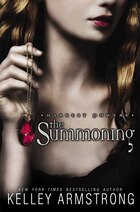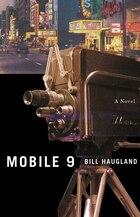 The above books were bought and the reason I bought them is because:
October 8th/09 Kelley Armstrong will be stopping by Chapters in my neighborhood for a book signing and I really want to go and meet her.
-The Summoning by Kelley Armstrong (July 2008)
-The Awakening by Kelley Armstrong (April 2009)
October 21st/09 Claire Holden Rothman will be at my local library as part of the public library week. I am also taking part in the PCPL Reads Program. (Its for residents in my area to read and talk about the same book.)
-The Heart Specialist by Claire Holden Rothman (Pub Date: March 2009)
October 28th/09 Bill Haugland was a local news anchorman in Montreal and has written this book. He will be at my local library.
-Mobile 9 by Bill Haugland (Pub Date: April 2009)
Then when I was looking for the two Kelley Armstrong books I saw this book and remember reading some reviews on the book and I wanted to read it.
-Lipstick Apology by Jennifer Jabaley (Pub Date: August 2009)
Mister Maker is a tv show on Treehouse Canada that Michael just loves. He has been asking for this book for awhile so I manage to find it and picked it up for him.
-Mister Maker: Lets Make More! (Pub Date August 2009)

What books did you buy this week?
copyright 2010, Cindy (Cindy's Love Of Books)
If you are reading this on a blog or website other than Cindy's Love Of Books or via a feedreader, this content has been stolen and used without permission.