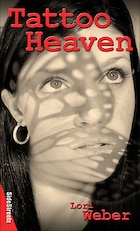 PUB DATE: December 2005
This is Lori's third book. Another one that takes place in Montreal. With mention of Verdun and Lachine. Areas that I am familiar with. Verdun is where we have our monthly meet ups at.
Jackie is only two days into her summer vacation when her father comes into her bedroom telling her he is leaving and that he can't do it anymore. Jackie has seen the clues that things weren't right with her parents for the past year. There was no conversation between them, her father was doing his own laundry and he was even sleeping on the couch. Jackie asks her mother what happened and all she said is that they grew apart. They have no reason to suspect another woman is involved.
After her father leaves Jackie talks to her best friend, Katie what she thinks but Katie is so wrapped up in packing because she is going to her aunts in Nova Scotia for the summer and tells Jackie that she needs to lighten up and get use to the changes happening. Even her boyfriend tells Jackie the same thing.
Once Jackie's father is completely moved out of the house her mother has put up ads around the neighborhood offering her services of housekeeping so that they can get some money. I think her mother thinks that her husband won't give her anything. When her mother is asked to clean a neighbor across the street her mother is excited. The neighbor has a sick daughter, Theresa. Jackie always looks away when she sees Theresa. Its because Jackie doesn't like being around sick people.
Her mother is happy and tells Jackie she should visit Theresa. Jackie is reluctant at first but then agrees to go over the once to make her mother happy. She begins to realize that Theresa isn't that bad and apart from being sick she is like every other girl out there.
Jackie sees her dad on Sundays. On the first Sunday she is with him, he introduces her to Nicole. Nicole is much younger then her father and she is tall, thin and pretty compared to her mother. Nicole is a tattoo artist. Every time he drops Jackie back at home he gives her money to give her mother. Jackie is a little upset at first when she realizes how long her father and Nicole have been going out.
When Jackie's mother tells Jackie that Theresa needs a bone marrow she tells Jackie she is going to get tested this annoys Jackie and the following Sunday she rebels and tells Nicole she wants that tattoo now. If her mother knew about it she would be furious.
Once the tattoo is done she shows Theresa and she loves it. Seeing that Theresa loves the tattoo she asks Nicole about temporary ones and tells Jackie to take what ever she wants and she does. The next day she goes over to see Theresa and tells her to pick out one she wants and that she will put it on. With a tattoo on Theresa's arm her mother is furious when she walks in and sees it. She is furious because she had no control on the situation. She is always over protecting Theresa. Knowing she did something her mother didn't approve of Theresa is happy and she seems to be getting better.
Jackie realizes how much of a friend Theresa really is compared to that of Alex and Katie. She is even happy when her mother announces she wants to go back to school to take some nursing courses.
I enjoyed the book and was hoping that Jackie would over come her feelings about being around sick people. For some reason I knew that Jackie and Theresa would end up friends and that Katie would end up on the side.
copyright 2010, Cindy (Cindy's Love Of Books)
If you are reading this on a blog or website other than Cindy's Love Of Books or via a feedreader, this content has been stolen and used without permission.