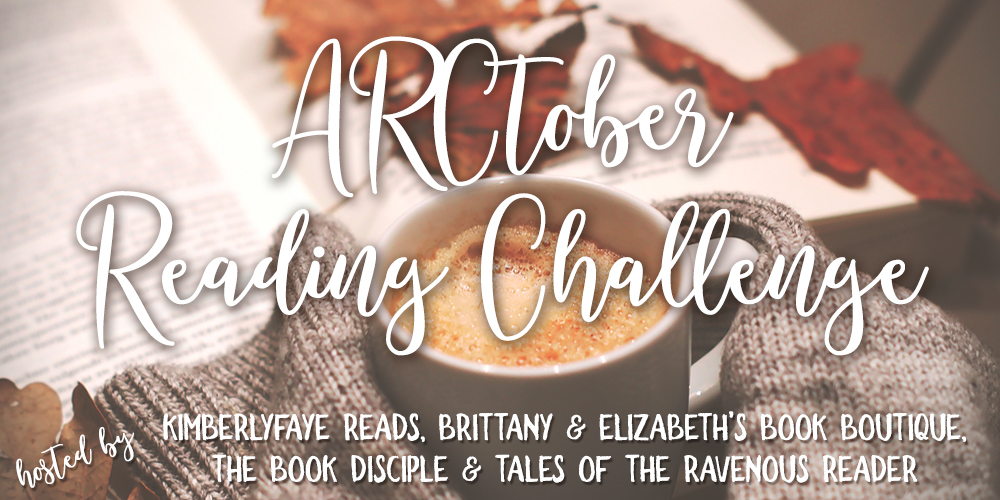 Earlier this week as I was going through the blogs I follow and  I spotted the ARCtober Reading Challenge being hosted by  KimberlyFayeReads once again. I signed up for it last year and I managed to read a few ARCs off my shelf.
This year Kimberley Faye has  paired up with some of her favorite bloggers — Brittany & Elizabeth's Book Boutique,Samantha @ The Book Disciple and Nancy @ Tales of the Ravenous Reader to do it again and I am so excited because I do have several ARC's that are going to be released in October as well as quite a few sitting on my TBR shelf that I really need to get to so I will be digging into those in October.
Challenge Details:
Runs October 1 – October 31, 2018. You have until October 5 to sign up.
The (only) goal is to read ARCs. As many as you want. They can be older ones that you haven't read for one reason or another OR newer ones for books that haven't yet released. Print, ebook and audio all count. Just read them.
Even though this isn't part of the official challenge, don't forget to review. Even if it's an older book. You'll get good bookish juju — and a bonus entry into the giveaways.
You don't have to be a blogger to participate. You can track your progress on Goodreads, Instagram, Facebook, Twitter, YouTube… wherever you want! I'll be posting weekly updates on the blog and Instagram, but you do what works for you.
Use #ARCtober2018 on social media.
Feel free to use the banner graphic on your posts and/or social media. Or create your own!
Tell your friends! The more, the merrier!
Check back at the end of the month to see what ARC's I am hoping to conquer in October.