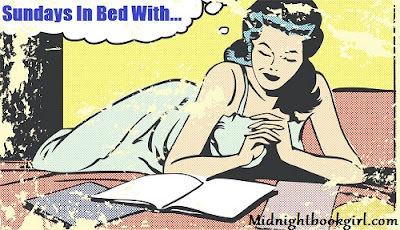 Welcome to our Sundays In Bed With… Meme! The meme that dares to ask what book has been in your bed this morning? Come share what book you've spent time curled up reading in bed, or which book you wish you had time to read today!
This is being hosted by two of the sweetest people I have the privilege of knowing in real life, Kate and Kim. Sadly we don't talk like we use to because you know real life happens but there is not a day that goes by that I don't think of them both. If you click on the banner it will take you right to the Midnight Book Girl blog.
What a week its been in Montreal. Its been hot and humid all week with the temperatures getting as high as 40+ with the humidity. Sadly Thursday my son ended up with heat exhaustion and it was not fun. With two calls made to Info Sante and a trip to the hospital he was feeling himself by bed time.
In case you are unfamiliar Info Sante it's a free and confidential telephone consultation service information line you can call and you will speak with a nurse who will assistant you and tell you want to do so that your not rushing to the hospital or a walk in clinic if not needed. We use this literally all the time when in doubt.
This past week I read: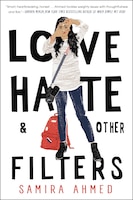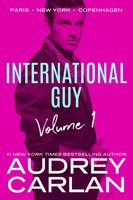 Currently still reading:
I am well over half way through the book and if your wondering why its taking me so long is its because its a library book and I hate reading those in bed.
Not sure what is up next as I am flipping and flopping about what I want to read. I want to read something light and fun.
What are you doing today?