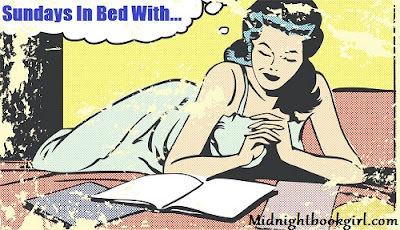 Welcome to our Sundays In Bed With… Meme! The meme that dares to ask what book has been in your bed this morning? Come share what book you've spent time curled up reading in bed, or which book you wish you had time to read today!
This is being hosted by two of the sweetest people I have the privilege of knowing in real life, Kate and Kim. Sadly we don't talk like we use to because you know real life happens but there is not a day that goes by that I don't think of them both. If you click on the banner it will take you right to the Midnight Book Girl blog.
Not quite sure how many dads read my blog but just in case there is any Happy Father's Day.
We decide to start Father's Day off with packing up, grabbing some breakfast and heading down to the lakeshore for a picnic breakfast. I am hopefully going to sneak some reading in while I am there.
This is what I am currently reading: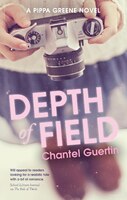 Two weeks in New York City should be the time of Pippa's life: she's attending the prestigious Tisch Photography Camp. But what should be 14 unforgettable days of bliss turns into chaos when her one and only nemesis, Ben Baxter, proves to be surprisingly more complex than she could've ever imagined, and her Tisch mentor, a renowned photographer, seems to have a lot more to do with her parents' past than anyone wants her to know. Is Pippa out of her depth?
Picking up where she left off in The Rule of Thirds, Pippa Greene returns in Depth of Field, a story full of the same heart, comedic touches, and romance that made readers fall in love with Chantel Guertin's charming YA series.
Since I am almost done that I am going to read: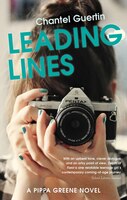 After two drama-filled weeks in Manhattan, Pippa Greene is back. Despite a romantic reunion with boyfriend Dylan, she can't seem to shake the emotional aftermath of New York. As she navigates parental drama at home and her charged dynamic with Ben Baxter at school, Pippa finds that Dylan is more wrapped up in his post-high-school life of bands, shows, and new friends than in their relationship. Will it survive?
Since they are all pretty much quick reads with less then 200 pages I will finish off the series with this: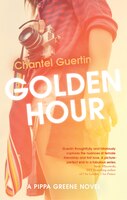 The fourth and final book in the beloved Pippa Greene series
It's senior year, and the college countdown is on. But instead of getting accepted to Tisch's photography program, Pippa's been waitlisted. Without a backup plan, and with the pressure from everyone around her to live up to her father's legacy, Pippa sets out to prove herself worthy of the program by doing the opposite of everything she did to try to get in. But when she runs into her ex, and first love, Dylan McCutter, Pippa has to finally decide if she should follow her head or her heart.
So that is what I am reading today and probably this week and I did finish up all my reads from last week that I posted.
What are you reading today?