Since starting my blog back in August of 2008 I always want to share what books I get with you so that you can see what I will be reading and what new books there are out there and I am always looking for a place to link them so that others can see them so from now on I will be sharing my links on Tynga's Reviews and Reading Reality. As Marlene has offered to co-host Stacking The Shelves with Tynga's Reviews.
One of the things I love about these kinds of posts is finding new books that I might not normally hear about and this month I found a few goodies that I heard about through fellow bloggers, on instagram and youtubers.
Going into 2018 I am deciding to switch this up so that I can better document what books, both physical and arcs/earcs, that are coming into my house that I have either bought, was given to me by friends/family, publishers or tour companies plus picked up from Netgalley. So this will only be a monthly post no more weekly posts going forward.
Bought:
Together at Midnight by Jennifer Castle (I heard about this through Melissa on her IG page.She is a fellow Montrealer that I know.)
Nice Try, Jane Sinner by Lianne Oelke (various YTers were talking about this book)
Blood of Wonderland by Colleen Oakes (this is the 2nd book in the Queen of Hearts Saga)
Fahrenheit 451 by Ray Bradbury
Somewhere in Between by Melissa De La Cruz
A Wrinkle In Time by Madeleine L'Engle (could not finish this)
Surprise Me by Sophie Kinsella
All is not Forgotten by Wendy Walker (this was on the bargain table)
History is all you have left by Adam Silvera
Another Day by David Levithan
Owl Diaries Eva and the Lost Pony #8 by Rebecca Elliott
House of Secrets by V.C Andrews (this is the 1st book in the House of Secrets series) [I had a $10 gift card so I used it to buy this]
Everless by Sara Holland (this was a free book that I used my plum points on)
The Wish Granter by C. J. Redwine (Valentine's day gifts)
The Safest Lies by Megan Miranda (Valentine's day gifts)
Publisher Sent (This will be the books I get directly from publishers either physical book or ebook to review):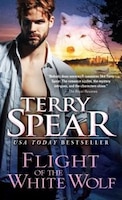 I was doing the dance of joy when I got this in the mail.
Blog Tours:
Netgalley: This are books that I got for free in the Read Now section:
Who She Was by Stormy Smith
March 2018 Buzz Books Monthly
Friends/family given:
Total books bought this month: 11
Total books publisher sent: 1
Total books blog tour sent:  0
Total books given to me: 0
Total books from netgalley: 2
Total books I got for free/gift cards/redeeming: 4
Total books read from this months haul: 3/20
Total books bought in 2018:  15
Total books publisher sent in 2018:  4
Total books blog tours sent in 2018: 1
Total books given to me in 2018: 1
Total books from netgalley in 2018:  16
Total books I got for free: 10
Total books read in 2018 (this is books read from monthly hauls): 14/47
Total overall books read in 2018 (this is going to reflect my goodreads total):  20/100