Since starting my blog back in August of 2008 I always try to share what books I get with you so that you can see what I will be reading and I am always looking for a place to link them so that others can see them so from now on I will be sharing my links on Tynga's Reviews and Reading Reality. As Marlene has offered to co-host Stacking The Shelves with Tynga's Reviews.
Going into 2018 I am deciding to switch this up so that I can better document what books, both physical and arcs/earcs, that are coming into my house that I have either bought, was given to me by friends/family, publishers or tour companies. So this will only be a monthly post no more weekly posts going forward.
Bought: The first set of 6 books were bought with a gift card I got for Christmas and the remaining books are books I bought.
The Forgotten Book by Mechthild Glaser (book 2 in the series)
The Hazel Wood by Melissa Albert
Roseblood by A.G Howard (Phantom Of The Opera retelling)
Batman by Marie Lu (2nd book in the DC Icons series)
The Wife Between Us by Greer Hendricks & Sarah Pekkanen
The Woman In The Window by A.J Finn
The Perfect Nanny by Leila Slimani
The Night Trilogy (Night/Dawn/Day) by Elie Wiesel
What Light by Jay Asher
Zenith by Lindsay Cummings and Sasha Alsberg
Publisher Sent (This will be the books I get directly from publishers either physical book or ebook to review):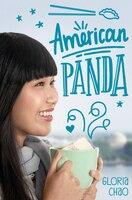 Simon and Schuster Canada graciously sent me American Panda by Gloria Chao to review. Its coming out February 6th 2018.
Blog Tours:
The Ambrose Deception by Emily Ecton (Rockstar Book Tours)

Netgalley: This are books that I got for free in the Read Now section:
Buzz Books 2018 Young Adult Spring/Summer
Buzz Books 2018 Spring/Summer
Little Polar Bear Takes a Stand by Hans de Beer
Miss Winter's Demise and Other Crimes against Poetry
Fangs and Feasts in Transratania by Geronimo Stilton
February 2018 Buzz Books Monthly
The Lost Path
Honey Moon Not Your Valentine color edition
Pico Bogue
Regal Academy #1
Harry Moon First Light
Harry Moon Snow Day
See All The Stars by Kit Frick
The Wicked Deep by Shea Ernshaw
Friends/family given: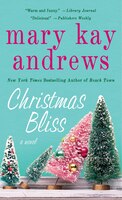 Christmas Bliss by Mary Kay Andrews was given to be by my friend Jennifer.
Total books bought this month:  4
Total books publisher sent: 1
Total books blog tour sent: 1
Total books given to me: 1
Total books from netgalley: 14
Total books read from this months haul: 11
Total books bought in 2018: 4
Total books publisher sent in 2018:  1
Total books blog tours sent in 2018: 1
Total books given to me in 2018: 1
Total books from netgalley in 2018: 14
Total books read in 2018: 11