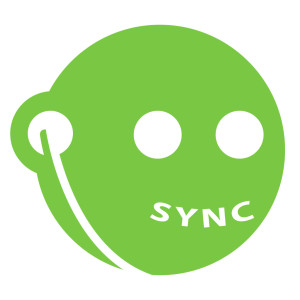 I just happened to notice the email from SYNC Audio Books announcing the summer listening challenge in my inbox and I thought I would share this with you and remind you to take part.
SYNC is a free summer audiobook (2 titles avilable weekly) program available for young adults and really anyone who enjoys audiobooks. It runs from May 5th and goes until August 17, 2016. (15 weeks)
SYNC is a free summer audiobook program for teens 13+. Running May 5th – August 17th 2016, SYNC will give away two complete audiobook downloads a week (30 titles) – pairs of high interest titles, based on weekly themes.  In 2014, 26 titles were given away over 13 weeks. In 2015, 28 titles were given away over 14 weeks.

SYNC is dedicated to introducing the listening experience to the teen audience and demonstrates that Required Reading can be completed by listening.
You can go to this link http://download.audiobooksync.com/2016-sync-titles/ to find out more about the audiobooks and download them.
This week's picks are: (May 5th to 12th) [You should note that you are only able to download them within this time period.] [The day after two new titles will be available as of 7am EST.]
The Scopes Trial, over the right to teach evolution in public schools, reaffirmed the importance of intellectual freedom as codified in the Bill of Rights. The trial, in a small-town Tennessee courtroom in 1925, set the stage for ongoing debates over the separation of Church and State in a democratic society—debates that continue to this day. Peter Goodchild used transcripts from the trial to create this intense docudrama.
Seventeen-year-old Vivian Apple never believed in the evangelical Church of America, unlike her recently devout parents. But when Vivian returns home the night after the supposed "Rapture," all that's left of her parents are two holes in the roof. Suddenly, she doesn't know who or what to believe. With her best friend Harp and a mysterious ally, Peter, Vivian embarks on a desperate cross-country road trip through a paranoid and panic-stricken America to find answers. Because at the end of the world, Vivian Apple isn't looking for a savior. She's looking for the truth.
Sadly Vivian Apple isn't available for download for me.