Budapest's Thermal Bath Spas: the Backdrop for Budapest Romance by Rozsa Gaston
My inspiration for my sixth and latest novel Budapest Romance? Time spent in the thermal bath spas of Budapest, the exotically spiced city of my father's youth.
Some years ago I traveled to Budapest at the end of November to settle my late father's estate. I stayed at a thermal spa hotel where I discovered the delights of soaking in Budapest's thermal pools. The city is built upon over one hundred natural hot springs and is known as Europe's 'City of Baths.'
With ten days to while away while finalizing paperwork, I made the acquaintance of a fellow traveler taking the waters at my hotel. Ready for safe adventure but not encouraged by the cold, gray weather to walk around, we decided to visit thermal bath spas all over Budapest. Both inexpensive (averaging about $12 a day)  and plentiful, most of them are open year-round.
I returned from Hungary to my corporate job in Manhattan, with the memory of time spent in Budapest's thermal pools soaked deep into my soul. I had never experienced such abandon to pleasure before: day after day of languorous lounging in warm, mineralized waters. My fellow bathers, mostly Budapesters with a handful of foreigners thrown in, showed me how to be fully present in the moment. It was a gift I've remembered forever, although I don't always apply it.
A few years later I was downsized from my job at a hedge fund. During the next six months, I wrote a memoir. It wasn't very good, but a necessary first step in my writing career. The one thing it taught me was how much I loved to write, how fully in the moment I was every second I spent in the act of creation. In order to hone my skills further, I took an online romance-writing course with Writer's Online Workshops.
I decided to write a romance based on two foreigners, a Dutch man and an American woman who discover each other in Budapest's thermal bath spas. Both are there to heal from injuries. My hero has a neck injury due to a motorcycle accident. My heroine is mourning the recent passing of her father.
Kati's inner wound is in not having known her Hungarian father, who didn't raise her. She is in Budapest not just to settle his affairs but to fill in missing pieces of herself. She was brought up by her American mother's side of the family in New England, and knows next to nothing about Hungarian culture. But with her Hungarian face and name, she has always known there was something different about her.
The guilt-free enjoyment of pleasure Kati observes amongst Hungarians in Budapest speaks to her soul. Jan introduces her to the city's glories and helps her discover the half-Hungarian side of herself she never knew she possessed.
By the time Kati returns to New York, she's a changed woman. No longer a prisoner to the Puritan work ethic with which she grew up, she can't forget either Jan or the way she felt with him while soaking in Budapest's bubbling warm waters. Was it her father's spirit that inspired her trip and led her to Jan? Whatever it was, she feels pulled back to him and soon visits him in Holland. You'll have to read Budapest Romance to find out what happens next. All I'll tell you is that it's life-changing for both Kati and Jan. Their story is tender yet spiced, similar to Budapest's sweet yet spiced ambience.
Excerpt:
Taking a long swig of beer, Jan eyeballed Krisztof. Why was it this rich-looking guy looked as if he'd lost something? Jan made a note to ask Kati later about her friend's status. Had his wife left him? He looked like she had. Jan realized this was exactly his own situation, but he wasn't feeling nearly as bad about it as the man sitting next to him appeared to be. If that was indeed his story.
"Have you known Kati for a long time?" Jan asked Krisztof.
"About two years. We met at an alumni event in New York."
Jan had no idea what an alumni event was. But his senses told him they hadn't been a couple.
"What about you? Have you known Kati Dunai long?" Krisztof asked, his tone formal.
"No, but I'd like to." Jan gave him a meaningful stare.
"Sorry I'm getting in your way tonight. She's really helping me out," Krisztof replied, without giving any clue as to exactly how she was doing that.
"Great. I hope she doesn't help you out too much. Understand me, friend?"
Krisztof stared at Jan, his lips a thin line that finally curved upward at both ends into the smallest hint of a smile. Finally, he spoke.
"Perfectly."
They both turned back to their beers.
Budapest Romance was my first completed novel. I published five other novels before Audible.com brought it out in December, 2014. This is typical of a writer's journey and made it all the more exciting when the book came out, seven years after I wrote it. The audiobook is narrated beautifully by actress Romy Nordlinger of All My Children, One Life to Live. Here's what Nordlinger says about Budapest Romance:
"You will not want Rozsa Gaston's elegant and atmospheric Budapest Romance to end. This inspiring journey is a haunting story of true love that is all at once simple, beautiful, universal and loaded with heart. You will fall in love with the characters and get lost in the old time elegance of journeying to the romance of Budapest. As delicate as the snowflakes falling upon the majestic baths of Budapest, the fleeting beauty of Budapest Romance is arresting and to be savored."
Dear reader: If you read Budapest Romance and post a review on Amazon I will be delighted to thank you with the gift of a free eBook edition of any of my other books, Paris Adieu, Black is Not a Color, Running from Love, Dog Sitters, or Lyric.
May your 2015 be as effervescent as the bubbling warm waters of Budapest's thermal baths.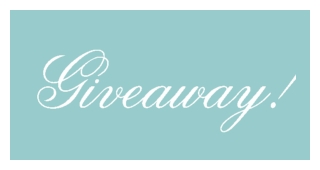 Win a free eBook edition of Budapest Romance. Contest expires on March 14, 2015 and is open to U.S. and Canadian residents only. To enter the contest, send an email to author Rozsa Gaston at rgaston AT optonline DOT net.