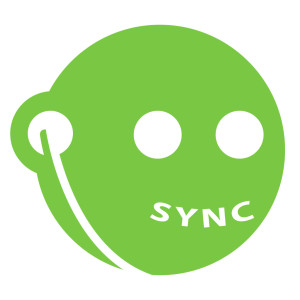 I just wanted to take a quick moment to remind you about SYNC its a free summer audiobook program for young adults. From May 15th to August 13th, SYNC gives away two complete audiobook downloads a week – a current young adult title along with a thematically paired classic or required summer reading title. Sign up for email and text alerts and be first to know when new titles are available to download at www.audiobooksync.com.
I have always wanted to give audio books another chance and what better way then through SYNC Audio Books. These are actually both books I have never read so I am excited to give them a try.
Do you like audio books?
This week I downloaded:
"When it comes to justice, there is no easy way to get it. You can't sugarcoat it. You have to take a stand and say, 'This is not right.'" – Claudette Colvin
On March 2, 1955, an impassioned teenager, fed up with the daily injustices of Jim Crow segregation, refused to give her seat to a white woman on a segregated bus in Montgomery, Alabama. Instead of being celebrated as Rosa Parks would be just nine months later, fifteen-year-old Claudette Colvin found herself shunned by her classmates and dismissed by community leaders. Undaunted, a year later she dared to challenge segregation again as a key plaintiff in 
Browder v. Gayle
, the landmark case that struck down the segregation laws of Montgomery and swept away the legal underpinnings of the Jim Crow South.
Based on extensive interviews with Claudette Colvin and many others, Phillip Hoose presents the first in-depth account of an important yet largely unknown civil rights figure, skillfully weaving her dramatic story into the fabric of the historic Montgomery bus boycott and court case that would change the course of American history.
Claudette Colvin is the 2009 National Book Award Winner for Young People's Literature and a 2010 Newbery Honor Book.
On September 15, 1963, a Klan-planted bomb went off in the 16th Street Baptist Church in Birmingham, Alabama. Fourteen-year-old Carolyn Maull was just a few feet away when the bomb exploded, killing four of her friends in the girl's restroom she had just exited. It was one of the seminal moments in the Civil Rights movement, a sad day in American history . . . and the turning point in a young girl's life.
While the World Watched is a poignant and gripping eyewitness account of life in the Jim Crow South: from the bombings, riots, and assassinations to the historic marches and triumphs that characterized the Civil Rights movement.
A uniquely moving exploration of how racial relations have evolved over the past 5 decades,While the World Watched is an incredible testament to how far we've come and how far we have yet to go.
Both books sound really good so I am looking forward to listening to these very soon.
Next week's selection will be available from July 17th to 23rd and it will be: