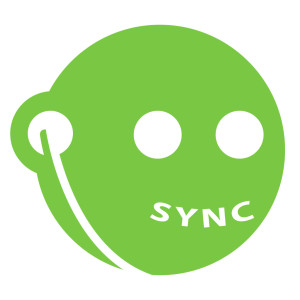 I just wanted to take a quick moment to remind you about SYNC its a free summer audiobook program for young adults. From May 15th to August 13th, SYNC gives away two complete audiobook downloads a week – a current young adult title along with a thematically paired classic or required summer reading title. Sign up for email and text alerts and be first to know when new titles are available to download at www.audiobooksync.com.
I have always wanted to give audio books another chance and what better way then through SYNC Audio Books. These are actually both books I have never read so I am excited to give them a try.
Do you like audio books?
Description:
In addition to the P-38, there are four gifts, one for each of my friends. I want to say good-bye to them properly. I want to give them each something to remember me by. To let them know I really cared about them and I'm sorry I couldn't be more than I was–that I couldn't stick around–and that what's going to happen today isn't their fault.
Today is Leonard Peacock's birthday. It is also the day he hides a gun in his backpack. Because today is the day he will kill his former best friend, and then himself, with his grandfather's P-38 pistol.
But first he must say good-bye to the four people who matter most to him: his Humphrey Bogart-obsessed next-door neighbor, Walt; his classmate Baback, a violin virtuoso; Lauren, the Christian homeschooler he has a crush on; and Herr Silverman, who teaches the high school's class on the Holocaust. Speaking to each in turn, Leonard slowly reveals his secrets as the hours tick by and the moment of truth approaches.
In this riveting book, acclaimed author Matthew Quick unflinchingly examines the impossible choices that must be made–and the light in us all that never goes out.
Description:
On the night of October 6, 1998, a gay twenty-one-year-old University of Wyoming student named Matthew Shepard was lured from a bar by two young men, then savagely beaten, tied to a fence on the outskirts of Laramie, and left to die. Five days later, Lesléa Newman arrived on campus to give the keynote speech for the University of Wyoming's Gay Awareness Week. October Mourning is Lesléa Newman's deeply personal response to the events of that tragic day and its brutal aftermath. This work of poetic imagination explores the impact of the vicious crime through fictitious monologues from various points of view, including the fence to which Matthew was tied, the deer that kept watch beside him, and even Matthew himself. This stunning cycle of sixty-eight poems serves as an illumination for readers too young to remember and as a powerful, enduring tribute to Matthew Shepard's life and legacy.
Will you be downloading these titles this week?
Next week's selection is available July 3rd to July 9th are:
TORN FROM TROY by Patrick Bowman, Narrated by Gerard Doyle (Post Hypnotic Press)
PETER AND THE STARCATCHERS by Dave Barry and Ridley Pearson, Narrated by Jim Dale (Brilliance Audio)