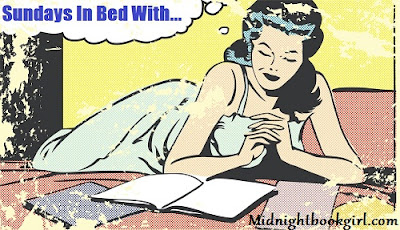 Welcome to my Sundays In Bed With… Meme! The meme that dares to ask, what book has been in your bed this morning?  Come share what book you've spent time curled up reading in bed, or which book you wish you had time to read today!
My totally awesome friend, Kate from Midnight Book Girl created this meme March 2012. I have participated in this on and off but I am committing myself to start doing this on a weekly bases again. I found this a good way to share what I am actually reading and maybe this will help me get back in to my groove again.
Even though its Easter morning I am hoping that if I am up early enough I can dig into this book:
This book has been on my wishlist since it first came out. I have been tempted to buy it several times when I am at Chapters but I always put it back. I finally spotted it at the library so I picked it up.
Have you ever read this? What did you think of it?