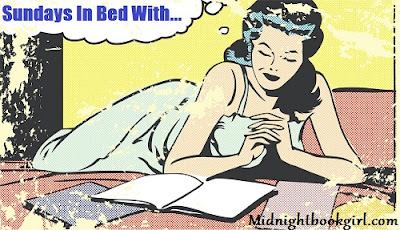 This is being hosted by two of the sweetest people I have the privilege of knowing in real life, Kate and Kim. Sadly we don't talk like we use to because you know real life happens but there is not a day that goes by that I don't think of them both.
Its hard to believe its that time of the week again. Where is the time going? How is it that we are already into November? Time is just flying by and I am so not ready.
What a week its been! I am hoping by the time this goes up it will be okay. Earlier this week I woke up with some numbness  in my shoulder and arm, I went to see about it and it was a pinched nerve so we were working on that then Friday I woke up with some more numbness  in my left side  and other parts of my body. The physical therapist is sending me to the hospital. Will update in the next post once I know more.
I did not get much reading done this week due to all that.
Currently reading: