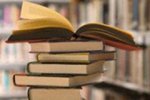 Wow its hard to believe that its already the end of September and I am doing my wrap up post for the month already, where did the time go?
I realize as I was doing this post initially that I had a huge pile of books to conquer this month but thankfully two of those books were already ones that were started in August and I finished earlier in the month.
The House of 1,000 Eyes (blog tour)
The Ghost Road (blog tour)
Love and Other Secrets by Christina Madelski (blog tour)
All The Things That Could Go Wrong by Stewart Foster (currently reading this still) 
Rule by Ellen Goodlett
The Exes' Revenge by Jo Jakeman
Two Summers by Aimee Friedman
Girl Stole by April Henry
The Rock Star in Seat 3A by Jill Kargman
An Unwanted Guest by Shari Lapena
Vox by Christina Dalcher
I didn't get to make a huge dent  in the TBR list I made for September but as the month progressed I had signed up for some blog tours so I ended up having to read the following books this month (all these books are already reviewed on my blog):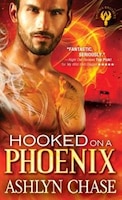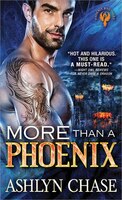 Hooked on a Phoenix by Ashlyn Chase was actually a book I had on my TBR and I needed to read this so that I could read More Than a Phoenix.
Apollo is Mine by Mila Young
The Forgotten Royal (#1), the Forsaken Royal (#2) and The Fearless Royal (#3) by Anna Hill
A Heart in a Body in the World by Deb Caletti will be reviewed tomorrow.
So in the grand scheme of things I did get a lot of books read this month,  just not as many off my TBR list as planned. Going into October I will be bringing  All The Things That Could Go Wrong, Rule, The Exes' Revenge and Vox over into October to read for the ARCtober Reading Challenge. I have put the other two books back into my TBR jar for a future reading date.
How did you do this month?