Today's post is going to be the starting of some buzz worthy books coming out in the Fall and Winter of 2018 that is  young adult books. I will be making this a three part post only because there is so many fantastic young adults books coming out in the Fall and Winter of 2018 plus these books will more then likely be available at Book Expo.
Have you spotted anything you want to read?
This is always a great and handy tool to read before heading to Book Expo because sometimes the upcoming books are actually there.
After spotting this book and downloading it from Netgalley I seriously can't wait for these to come out. In the past they use to put these two two times a year but since January they have been doing a monthly buzz which is also a great resource for upcoming titles, so it was nice to see that they still plan on doing the special editions as well.
The Buzz Books 2018 Fall/Winter edition features so many exclusive excerpts of new  titles. Each title includes the cover of the book, summary and a few chapters. Just enough to suck you into wanting to read the book or books asap. It covers fiction, debut fiction, and non fiction.
This is the 9th edition and includes 16 excerpts. It looks like the upcoming season deals with topics of mental health, school shootings and grief, relationships, growing up, and ghost stories all within so many genres of books. Plus there is a lot of debut authors this time around.
Here is the titles that are included in this Buzz Books:
Strange Days by Constantine J. Singer
Rabbit & Robot by Andrew Smith
Love a la Mode by Stephanie Kate Strohm
Splendor and Spark by MAry Taranta
The Muse of Nightmares by Laini Taylor
The Boneless Mercies by April Genevieve Tucholke
slow burn by Tommy wallach
Deadfall by Stephen Wallenfels
2 Suns Rising by Tristina Wright
Imagine Us Happy by Jennifer Yu
These are books that caught my eye that I want to read when they are released (the ones with covers and/or descriptions are the ones I really want to read):
Keeper of the Bees by Meg Kassel
The Girl with the Broken Heart by Lurlene McDaniel
A Blade so Black by L.L. McKinney (Alice in Wonderland retelling)
As She Ascends by Jodi Meadows (2nd book in the series)
Archenemies by Marissa Meyer
Analee in Real Life by Janelle Milanes
Home and Away by Candice Montgomery
Light Years by Kass Morgan
Unbroken: 13 stories starring Disable Teens by Marieke Nijkamp
Buried Beneath the Baobab Tree by Adaobi Tricia Nwaubani
Broken Things by Lauren Oliver
The Fall of Crazy House by James Patterson and Garielle Charbonnet
The Echo Room by Parker Peevyhouse
Frozen Reign by Kathryn Purdie (final book in series)
Words We don't say by K. J. Reilly
You are the everything by Karen Rivers
500 words or less by Juleah del Rosario
Jack of hearts and other parts by L,C Rosen
96 words of Love by Rachel Roy & Ava Dash (retelling)
Not Even Bones by Rebecca Schaeffer
Watch You Burn by Amanda Searcy
Otherearth by Jason Segel & Kirsten Miller
Dry by Neal and Jarrod Shusterman
Wilder by Andrew Simonet
Unstoppable Moses by Tyler James Smith
The Opposite of Innocent by Sonya Sones
Four Three Two One by Courtney Stevens
The Sacrifice Box by Martin Stewart (Gremlins meets The Breakfast Club by way of Stephen King and Stranger Things.)
Odd One Out by Nic Stone
The Perfect Candidate by Peter Stone
A Room Away From the Wolves by Nova Ren Suma
This Cruel Design by Emily Suvada
Pulp by Robin Talley
Freedom Trials by Meredit Tate
The Wren Hunt by Mary Watson
The Dark Descent of Elizabeth Frankenstein by Kiersten White
The Last Wish of Sasha Cade by Cheyanne Young
The Seven Torments of Amy and Craig by Don Zolidis
Bridge of Clay by Markus Zusak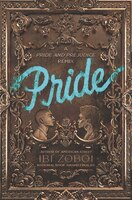 Pride and Prejudice gets remixed in this smart, funny, gorgeous retelling of the classic, starring all characters of color, from Ibi Zoboi, National Book Award finalist and author of American Street.
Zuri Benitez has pride. Brooklyn pride, family pride, and pride in her Afro-Latino roots. But pride might not be enough to save her rapidly gentrifying neighborhood from becoming unrecognizable.
When the wealthy Darcy family moves in across the street, Zuri wants nothing to do with their two teenage sons, even as her older sister, Janae, starts to fall for the charming Ainsley. She especially can't stand the judgmental and arrogant Darius. Yet as Zuri and Darius are forced to find common ground, their initial dislike shifts into an unexpected understanding.
But with four wild sisters pulling her in different directions, cute boy Warren vying for her attention, and college applications hovering on the horizon, Zuri fights to find her place in Bushwick's changing landscape, or lose it all.
In a timely update of Jane Austen's Pride and Prejudice, critically acclaimed author Ibi Zoboi skillfully balances cultural identity, class, and gentrification against the heady magic of first love in her vibrant reimagining of this beloved classic.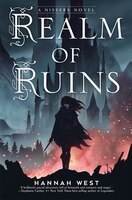 n this riveting companion novel to West's acclaimed Kingdom of Ash and Briars, an unlikely heroine must battle the terrifying effects of a time-bending resurrection spell.
A century after Bristal and Anthony saved the realm in Kingdom of Ash and Briars, their descendant Valory Braiosa attends a training academy for elicromancers, immortal beings with assorted magical gifts. Through a tragic accident, Valory comes to possess a destructive, unruly power and she flees her kingdom. But what she encounters next reveals darker forces at play: a resurrection spell cast by a bitter, lonely prince that awakens a long-dormant evil. As chaos spreads across the realm, Valory meets Mercer Fye, a handsome and secretive young man determined to topple the resurrected tyrant. They set out with a bickering band of allies, but the enemy is far more cunning than they imagined, and they must brave plagues, betrayal, and time-bending power struggles to save the soul of the realm.
Weaving together the imaginative world of Nissera with snippets from Beauty and the Beast and The Little Mermaid, Hannah West goes dark and dangerous in this gripping companion to her acclaimed debut.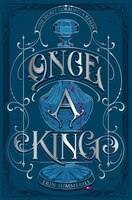 A young king searches for a way to save his kingdom in this romantic fantasy from Erin Summerill, who was called absolutely marvelous" by New York Times bestselling author Sarah J. Maas.
Aodren: A lonely, young king, searching for a way to dismantle his father's dark legacy.
Lirra : A girl with the power to control the wind, torn between duty and following her dreams
For twenty years, Channelers-women with a magical ability-have been persecuted in Malam by those without magic. Now King Aodren wants to end the bloody divide and unite his kingdom. But decades of hatred can't be overcome by issuing decrees, and rumors of a deadly Channeler-made substance are only fueling people's fears. Lirra has every reason to distrust Aodren. Yet when he asks for help to discover the truth behind the rumors, she can't say no. With Lirra by his side, Aodren sees a wayforward for his people. But can he rewrite the mistakes of the past before his enemies destroy the world he's working so hard to rebuild? Erin Summerill returns with a high-stakes fantasy full of romance, magic, and revenge perfect for fans of Susan Dennard and C. J. Redwine."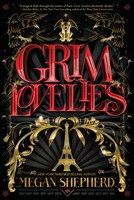 Seventeen-year-old Anouk envies the human world, where people known as Pretties lavish themselves in fast cars, high fashion, and have the freedom to fall in love. But Anouk can never have those things, because she is not really human. Enchanted from animal to human girl and forbidden to venture beyond her familiar Parisian prison, Anouk is a Beastie: destined for a life surrounded by dust bunnies and cinders serving Mada Vittora, the evil witch who spelled her into existence. That is, until one day she finds her mistress murdered in a pool of blood-and Anouk is accused of the crime.
Now, the world she always dreamed of is rife with danger. Pursued through Paris by the underground magical society known as the Haute, Anouk and her fellow Beasties only have three days to find the real killer before the spell keeping them human fades away. If they fail, they will lose the only lives they've ever known? but if they succeed, they could be more powerful than anyone ever bargained for.
From New York Times bestselling author Megan Shepherd, Grim Lovelies is an epic and glittering YA fantasy. Prepare to be spellbound by the world of Grim Lovelies, where secrets have been long buried, friends can become enemies, and everything-especially humanity-comes at a price."
Serena Fuentes won't waste one moment of her whirlwind trip to Paris. She has it all mapped out, right down to the photos she will take, and the last thing she wants is a change in plans. Yet suddenly she's touring the city with Jean-Luc, a French friend of her sister's boyfriend. He has to take pictures of his own if he ever hopes to pass his photography class, and his project totally slows Serena down. Why can't he get with her program? One minute they're bickering, the next minute they're bonding … and soon they're exploring corners of Paris together that Serena never imagined. When it comes to love, sometimes it takes a different lens to see what's right in front of us. A romantic adventure for anyone who sees the possibilities in a spontaneous tour of the City of Lights with a charming French stranger, and anyone who's ever wondered if true love is waiting on the other side of the ocean. Catherine Rider's delightful follow-up to Kiss Me in New York will sweep you off your feet.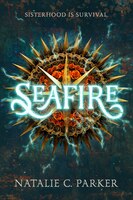 The first in a heart-stopping trilogy that recalls the undeniable feminine power of Wonder Woman and the powder-keg action of Mad Max: Fury Road, Seafire follows the captain of an all-female ship intent on taking down a vicious warlord's powerful fleet.
After her family is killed by corrupt warlord Aric Athair and his bloodthirsty army of Bullets, Caledonia Styx is left to chart her own course on the dangerous and deadly seas. She captains her ship, the Mors Navis, with a crew of girls and women just like her, who have lost their families and homes because of Aric and his men. The crew has one mission: stay alive, and take down Aric's armed and armored fleet.
But when Caledonia's best friend and second-in-command barely survives an attack thanks to help from a Bullet looking to defect, Caledonia finds herself questioning whether to let him join their crew. Is this boy the key to taking down Aric Athair once and for all…or will he threaten everything the women of the Mors Navis have worked for?
Pairing gorgeous prose with pulse-pounding action, Seafire reminds us of the importance of sisterhood and unity in the face of oppression and tyranny.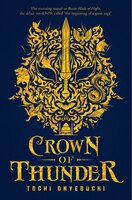 In the sequel to the acclaimed Beasts Made of Night, Taj has escaped Kos, but Queen Karima will go to any means necessary–including using the most deadly magic–to track him down.
Taj is headed west, but the consequences of leaving Kos behind confront him at every turn. Innocent civilians flee to refugee camps as Karima's dark magic continues to descend on the city. Taj must return, but first he needs a plan.
With Arzu's help, Taj and Aliya make it to the village of her ancestors, home of the tastahlik–sin-eaters with Taj's same ability to both battle and call forth sins. As Taj comes to terms with his new magic, he realizes there are two very different groups of tastahlik–one using their powers for good, the other for more selfish ends.
Aliya is struggling with her own unique capabilities. She's immersed in her work to uncover the secret to Karima's magic, but her health begins to mysteriously deteriorate. With the help of a local western mage, Aliya uncovers her true destiny–a future she's not sure she wants.
As Taj and Aliya explore their feelings for each other and Arzu connects with her homeland, the local westerners begin to question Taj's true identity. Karima is on his heels, sending dark warnings to the little village where he's hiding. Taj will have to go back and face her before she sends her mostly deadly weapon–Taj's former best friend, Bo.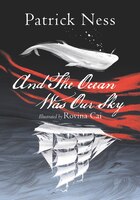 With harpoons strapped to their backs, the proud whales of Bathsheba's pod live for the hunt, fighting in the ongoing war against the world of men. When they attack a ship bobbing on the surface of the Abyss, they expect to find easy prey. Instead, they find the trail of a myth, a monster, perhaps the devil himself…
As their relentless Captain leads the chase, they embark on a final, vengeful hunt, one that will forever change the worlds of both whales and men.
With the lush, atmospheric art of Rovina Cai woven in throughout, this remarkable work by Patrick Ness turns the familiar tale of Moby Dick upside down and tells a story all its own with epic triumph and devastating fate.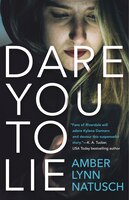 When her FBI agent father is framed for murder, Kylene is forced to move back to the small town that turned its back on her, and the boy who betrayed her. All Ky cares about is clearing her father's name, but her reappearance comes with its own consequences. Someone won't let her forget the photo scandal that drove her away two years ago. With threats against her mounting, the FBI sends a rookie agent to tail her.
More determined than ever to expose the town's hidden skeletons, Ky unwittingly thrusts herself into a much bigger plot. Everyone thought she'd forgive and forget. They're about to learn they messed with the wrong girl.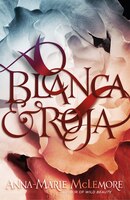 The biggest lie of all is the story you think you already know.
The del Cisne girls have never just been sisters; they're also rivals, Blanca as obedient and graceful as Roja is vicious and manipulative. They know that, because of a generations-old spell, their family is bound to a bevy of swans deep in the woods. They know that, one day, the swans will pull them into a dangerous game that will leave one of them a girl, and trap the other in the body of a swan.
But when two local boys become drawn into the game, the swans' spell intertwines with the strange and unpredictable magic lacing the woods, and all four of their fates depend on facing truths that could either save or destroy them. Blanca & Roja is the captivating story of sisters, friendship, love, hatred, and the price we pay to protect our hearts.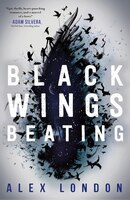 The people of Uztar have long looked to the sky with hope and wonder. Nothing in their world is more revered than the birds of prey and no one more honored than the falconers who call them to their fists.
Brysen strives to be a great falconer-while his twin sister, Kylee, rejects her ancient gifts for the sport and wishes to be free of falconry. She's nearly made it out, too, but a war is rolling toward their home in the Six Villages, and no bird or falconer will be safe.
Together the twins must journey into the treacherous mountains to trap the Ghost Eagle, the greatest of the Uztari birds and a solitary killer. Brysen goes for the boy he loves and the glory he's long craved, and Kylee to atone for her past and to protect her brother's future. But both are hunted by those who seek one thing: power.
In this first young-adult fantasy novel in a trilogy, Alex London launches a soaring saga about the memories that haunt us, the histories that hunt us, and the bonds of blood between us.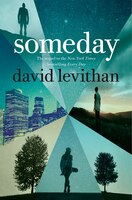 The sequel to the New York Times bestseller Every Day, soon to be a major motion picture starring Angourie Rice.
Every day a new body. Every day a new life. Every day a new choice.
For as long as A can remember, life has meant waking up in a different person's body every day, forced to live as that person until the day ended. A always thought there wasn't anyone else who had a life like this.
But A was wrong. There are others.
A has already been wrestling with powerful feelings of love and loneliness. Now comes an understanding of the extremes that love and loneliness can lead to — and what it's like to discover that you are not alone in the world.
In Someday, David Levithan takes readers further into the lives of A, Rhiannon, Nathan, and the person they may think they know as Reverend Poole, exploring more deeply the questions at the core of Every Day and Another Day: What is a soul? And what makes us human?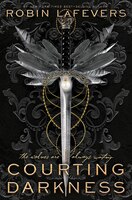 First in a duology, this darkly thrilling page-turner set in the world of the best-selling His Fair Assassin series is perfect for fans of THRONE OF GLASS, RED QUEEN, and GAME OF THRONES. Told in alternating perspectives, when Sybella discovers there is another trained assassin from St. Mortain's convent deep undercover in the French court, she must use every skill in her arsenal to navigate the deadly royal politics and find her sister in arms before her time-and that of the newly crowned queen-runs out.
When Sybella accompanies the Duchess to France, she expects trouble, but she isn't expecting a deadly trap. Surrounded by enemies both known and unknown, Sybella searches for the undercover assassins from the convent of St. Mortain who were placed in the French court years ago.
Genevieve has been undercover for so many years, she no longer knows who she is or what she's supposed to be fighting for. When she discovers a hidden prisoner who may be of importance, she takes matters into her own hands.
As these two worlds collide, the fate of the Duchess, Brittany, and everything Sybella and Genevieve have come to love hangs in the balance.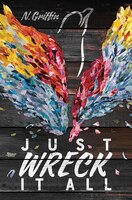 Crippled with guilt after causing a horrific accident two years earlier, sixteen-year-old Bett's life is a series of pluses and minuses. But when the pluses become too much to outweigh the minuses, Bett is forced to confront her self-harming behavior in this stirring and powerful novel about self-forgiveness.
Bett's life is a series of pluses and minuses: good moments she believes she doesn't deserve, and self-punishments that she believes she does.
Two years ago Bett was athletic, fearless, and prone to daredevil behavior (fizzicle feats, she called them). But when a dare gone wrong leaves her best friend severely and permanently injured, everything changes. Now, Bett is extremely overweight, depressed, and forbids herself from enjoying anything in life, from her favorite sports to having friends—anything she determines to be a plus. But some pluses can't be avoided, and when that happens, Bett punishes herself through binge eating. As long as she can keep the pluses and minuses balanced, she can make it through another day.
Then, on the first day of junior year, it's immediately clear that Bett has to shift gears. The driver of the small motley crew on the bus with her is also the school's track coach who is hell-bent on recruiting them all for his team. And running happens to be Bett's favorite thing to do, which means it's the last thing she'll allow herself to do, or else she'll have to minus each run out with a dozen Hostess cupcakes. Not only that, but there's a vandal destroying all the art at the school, and Bett finds herself and her new teammates at the forefront of the rebellion against the vandal—despite the fact that this rebellion involves the very same fizzicle feats Bett swore she'd NEVER do again. Suddenly Bett's life is full of pluses, too many to balance with even a grocery store's worth of cupcakes. And she finds herself agonizing: Should she continue to punish herself for enjoying life when her best friend can't in the same way? Or should she finally allow herself to live again?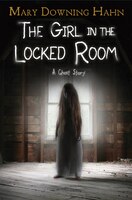 Ghost story master Mary Downing Hahn unrolls the suspenseful, spine-chilling yarn of a girl imprisoned for more than a century, the terrifying events that put her there, and a friendship that crosses the boundary between past and present.
A family moves into an old, abandoned house. Jules's parents love the house, but Jules is frightened and feels a sense of foreboding. When she sees a pale face in an upstairs window, though, she can't stop wondering about the eerie presence on the top floor-in a room with a locked door. Could it be someone who lived in the house a century earlier?
Her fear replaced by fascination, Jules is determined to make contact with the mysterious figure and help unlock the door. Past and present intersect as she and her ghostly friend discover-and change-the fate of the family who lived in the house all those many years ago.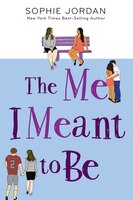 G irl C ode: Never date a friend's ex.
Willa Evans has no intention of breaking the code. So what if she's always secretly loved her next-door neighbor Zach? As her best friend's boyfriend, he was always off-limits and it needs to stay that way, even though they just broke up. Even though every time she turns around he's there, tempting her?
No keeping secrets from your bestie .
Flor Hidalgo has a lot on her plate: her breakup with Zach, her dad's new dating life, and her struggling grades. So why can't she stop thinking about her hot, know-it-all tutor? At least she's got Willa, her constant in the chaos.
Breaking the code breaks friendships .
Two friends find themselves tempted by love that defies the rules in this steamy romance perfect for fans of Jenny Han and Simone Elkeles.
** Do any of these titles interest you? If so which ones? I love the covers of the ones I shared. So many great books coming out this next season that I can't wait to read.**