Today's post is going to be the starting of some buzz worthy books coming out in the Fall and Winter of 2018 that is  young adult books. I will be making this a three part post only because there is so many fantastic young adults books coming out in the Fall and Winter of 2018 plus these books will more then likely be available at Book Expo.
Have you spotted anything you want to read?
This is always a great and handy tool to read before heading to Book Expo because sometimes the upcoming books are actually there.
After spotting this book and downloading it from Netgalley I seriously can't wait for these to come out. In the past they use to put these two two times a year but since January they have been doing a monthly buzz which is also a great resource for upcoming titles, so it was nice to see that they still plan on doing the special editions as well.
The Buzz Books 2018 Fall/Winter edition features so many exclusive excerpts of new  titles. Each title includes the cover of the book, summary and a few chapters. Just enough to suck you into wanting to read the book or books asap. It covers fiction, debut fiction, and non fiction.
This is the 9th edition and includes 16 excerpts. It looks like the upcoming season deals with topics of mental health, school shootings and grief, relationships, growing up, and ghost stories all within so many genres of books. Plus there is a lot of debut authors this time around.
Here is the titles that are included in this Buzz Books:
The End of the World adn Beyond by Avi
Bluecrowne by Katie Milford
Pay Attention, Carter Jones by Gary D. Schmidt
The Darkest Star by Jennifer L. Armentrout
The Dragon Ridge Tombs by Tianxia Bachang
Umbertouched by Livia Blackburne
The Assassin's Guide to Love and Treason by Virginia Boecker
Summer Bird Blue by Akemi Dawn Bowman
Wind Rider by P.C Cast
The Storyteller by Traci Chee
Kingdom of the Blazing Phoenix by Julie C. Dao
Unclaimed Baggage by Jen Doll
Here to Stay by Sara Farizan
Valiant by Merrie Destanfo
Dear Evan Hansen by Steven Levenson
The Prodigyby John Feinstein
American Road Trip by Patrick Flores-Scott
The Law of Inertia by S. Gonzales
The Dark Days of Deceit by Alison Goodman
These are books that caught my eye that I want to read when they are released (the ones with covers and/or descriptions are the ones I really want to read):
The Similar's by Rebecca Hanover
The Shadow of The Fox by Julie Kagawa
Mammoth by Jill Baguchinsky
Little White Lies by Jennifer Lynn Barnes
What The Woods Keep by Katya de Becerra
Two Dark Reigns by Kendare Blake (book 3 in the series)
The Tomb by S.A Bodeen
I Do Not Trust You by Laura J. Burns & Melinda Metz
The Brilliant Death by Amy Rose Capetta
Uncharted by Erin Cashman
Star-crossed by Pintip Dunn
The Lying Woods by Ashley Elston
Stronger, Faster, and more Beautiful by Arwen Elys Dayton
Fire and Heist by Sarah Beth Durst
Any Second by Kevin Emerson
The Disasters by M.K England (The Breakfast Club meets Guardians of the Galaxy in this YA sci-fi adventure)
All the Wandering Light by Heather Fawcett
When Elephants Fly by Nancy Richardson Fischer
The Cursed Sea by Lauren De Stafano
Throw Your Arms Across Your Eyes and Scream by Christian McKay Heidicker
What if Ariel had never defeated Ursula?
It's been five years since the infamous sea witch defeated the little mermaid… and took King Triton's life in the process. Ariel is now the voiceless queen of Atlantica, while Ursula runs Prince Eric's kingdom on land. But when Ariel discovers that her father might still be alive, she finds herself returning to a world–and a prince–she never imagined she would see again.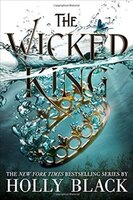 he enchanting and bloodthirsty sequel to the New York Times bestselling novel The Cruel Prince.
You must be strong enough to strike and strike and strike again without tiring.
The first lesson is to make yourself strong.
After the jaw-dropping revelation that Oak is the heir to Faerie, Jude must keep her younger brother safe. To do so, she has bound the wicked king, Cardan, to her, and made herself the power behind the throne. Navigating the constantly shifting political alliances of Faerie would be difficult enough if Cardan were easy to control. But he does everything in his power to humiliate and undermine her even as his fascination with her remains undiminished.
When it becomes all too clear that someone close to Jude means to betray her, threatening her own life and the lives of everyone she loves, Jude must uncover the traitor and fight her own complicated feelings for Cardan to maintain control as a mortal in a Faerie world.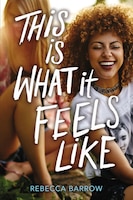 This tender story of friendship, music, and ferocious love asks: what will you fight for, if not yourself? You Don't Know Me But I Know You author Rebecca Barrow's next book is perfect for fans of Katie Cotugno and Emery Lord.
Who cares that the prize for the Sun City Originals contest is fifteen grand? Not Dia, that's for sure. Because Dia knows that without a band, she hasn't got a shot at winning. Because ever since Hanna's drinking took over her life, Dia and Jules haven't been in it. And because ever since Hanna left—well, there hasn't been a band.
It used to be the three of them, Dia, Jules, and Hanna, messing around and making music and planning for the future. But that was then, and this is now—and now means a baby, a failed relationship, a stint in rehab, all kinds of off beats that have interrupted the rhythm of their friendship.
But like the lyrics of a song you used to play on repeat, there's no forgetting a best friend. And for Dia, Jules, and Hanna, this impossible challenge—to ignore the past, in order to jump start the future—will only become possible if they finally make peace with the girls they once were, and the girls they are finally letting themselves be.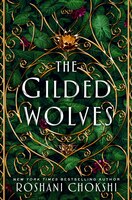 The Gilded Wolves by Roshani Chokshi is coming out January 2019.
Paris, 1889: The world is on the cusp of industry and power, and the Exposition Universelle has breathed new life into the streets and dredged up ancient secrets. In this city, no one keeps tabs on secrets better than treasure-hunter and wealthy hotelier, Séverin Montagnet-Alarie. But when the all-powerful society, the Order of Babel, seeks him out for help, Séverin is offered a treasure that he never imagined: his true inheritance. To find the ancient artifact the Order seeks, Séverin will need help from a band of experts.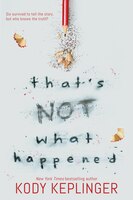 From New York Times bestseller Kody Keplinger comes an astonishing and thought-provoking exploration of the aftermath of tragedy, the power of narrative, and how we remember what we've lost.
It's been three years since the Virgil County High School Massacre. Three years since my best friend, Sarah, was killed in a bathroom stall during the mass shooting. Everyone knows Sarah's story–that she died proclaiming her faith.
But it's not true.
I know because I was with her when she died. I didn't say anything then, and people got hurt because of it. Now Sarah's parents are publishing a book about her, so this might be my last chance to set the record straight . . . but I'm not the only survivor with a story to tell about what did–and didn't–happen that day.
Except Sarah's martyrdom is important to a lot of people, people who don't take kindly to what I'm trying to do. And the more I learn, the less certain I am about what's right. I don't know what will be worse: the guilt of staying silent or the consequences of speaking up . . .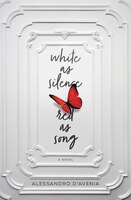 International bestseller White as Milk, Red as Blood, has been called the Italian The Fault in Our Stars.
Leo is an ordinary sixteen-year-old: he loves hanging out with his friends, playing soccer, and zipping around on his motorbike. The time he has to spend at school is a drag, and his teachers are "a protected species that you hope will become extinct," so when a new history and philosophy teacher arrives, Leo greets him with his usual antipathy. But this young man turns out to be different. His eyes sparkle when he talks, and he encourages his students to live passionately, and follow their dreams.
Leo now feels like a lion, as his name suggests, but there is still one thing that terrifies him: the color white. White is absence; everything related to deprivation and loss in his life is white. Red, on the other hand, is the color of love, passion and blood; red is the color of Beatrice's hair. Leo's dream is a girl named Beatrice, the prettiest in school. Beatrice is irresistible – one look from her is enough to make Leo forget about everything else.
There is, however, a female presence much closer to Leo, which he finds harder to see because she's right under his nose: the ever-dependable and serene Silvia. When he discovers that Beatrice has leukemia and that her disease is related to the white that scares him so much, Leo is forced to search within himself, to bleed and to be reborn. In the process, he comes to understand that dreams must never die, and he finds the strength to believe in something bigger than himself.
White as Milk, Red as Blood is not only a coming-of-age story and the narrative of a school year, but it is also a bold novel that, through Leo's monologue – at times easy-going and full of verve, at times more intimate and anguished – depicts what happens when suffering and shock burst into the world of a teenager, and the world of adults is rendered speechless.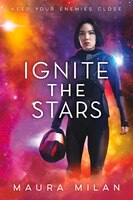 Everyone in the universe knows his name. Everyone in the universe fears him. But no one realizes that notorious outlaw Ia Cocha is a seventeen-year-old girl.
A criminal mastermind and unrivaled pilot, Ia has spent her life terrorizing the Olympus Commonwealth, the imperialist nation that destroyed her home. When the Commonwealth captures her and her true identity is exposed, they see Ia's age and talent as an opportunity: by forcing her to serve them, they will prove that no one is beyond their control.
Soon, Ia is trapped at the Commonwealth's military academy, desperately plotting her escape. But new acquaintances—including Brinn, a seemingly average student with a closely-held secret, and their charming Flight Master, Knives—cause Ia to question her own alliances. Can she find a way to escape the Commonwealth's clutches before these bonds deepen?
In this exhilarating edge-of-your-seat sci-fi adventure—perfect for fans of The Lunar Chronicles—debut author Maura Milan introduces our world to a thrilling new heroine.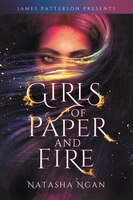 Each year, eight beautiful girls are chosen as Paper Girls to serve the king. It's the highest honor they could hope for…and the most demeaning. This year, there's a ninth. And instead of paper, she's made of fire.
In this richly developed fantasy, Lei is a member of the Paper caste, the lowest and most persecuted class of people in Ikhara. She lives in a remote village with her father, where the decade-old trauma of watching her mother snatched by royal guards for an unknown fate still haunts her. Now, the guards are back and this time it's Lei they're after — the girl with the golden eyes whose rumored beauty has piqued the king's interest.
Over weeks of training in the opulent but oppressive palace, Lei and eight other girls learns the skills and charm that befit a king's consort. There, she does the unthinkable — she falls in love. Her forbidden romance becomes enmeshed with an explosive plot that threatens her world's entire way of life. Lei, still the wide-eyed country girl at heart, must decide how far she's willing to go for justice and revenge.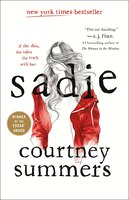 A gripping novel about the depth of a sister's love; poised to be the next book you won't be able to stop talking about.
A missing girl on a journey of revenge and a Serial-like podcast following the clues she's left behind.
Sadie hasn't had an easy life. Growing up on her own, she's been raising her sister Mattie in an isolated small town, trying her best to provide a normal life and keep their heads above water.
But when Mattie is found dead, Sadie's entire world crumbles. After a somewhat botched police investigation, Sadie is determined to bring her sister's killer to justice and hits the road following a few meager clues to find him.
When West McCray-a radio personality working on a segment about small, forgotten towns in America-overhears Sadie's story at a local gas station, he becomes obsessed with finding the missing girl. He starts his own podcast as he tracks Sadie's journey, trying to figure out what happened, hoping to find her before it's too late.
Courtney Summers has written the breakout book of her career. Sadie is propulsive and harrowing and will keep you riveted until the last page.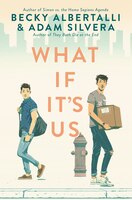 Critically acclaimed and bestselling authors Becky Albertalli and Adam Silvera combine their talents in this smart, funny, heartfelt collaboration about two very different boys who can't decide if the universe is pushing them together—or pulling them apart.
ARTHUR is only in New York for the summer, but if Broadway has taught him anything, it's that the universe can deliver a showstopping romance when you least expect it.
BEN thinks the universe needs to mind its business. If the universe had his back, he wouldn't be on his way to the post office carrying a box of his ex-boyfriend's things.
But when Arthur and Ben meet-cute at the post office, what exactly does the universe have in store for them . . . ?
Maybe nothing. After all, they get separated.
Maybe everything. After all, they get reunited.
But what if they can't nail a first date even after three do-overs?
What if Arthur tries too hard to make it work and Ben doesn't try hard enough?
What if life really isn't like a Broadway play?
But what if it is?
What if it's us?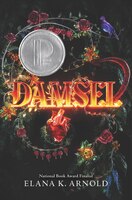 A dark, twisted, unforgettable fairy tale from Elana K. Arnold, author of the National Book Award finalist What Girls Are Made Of
The rite has existed for as long as anyone can remember: When the king dies, his son the prince must venture out into the gray lands, slay a fierce dragon, and rescue a damsel to be his bride. This is the way things have always been.
When Ama wakes in the arms of Prince Emory, she knows none of this. She has no memory of what came before she was captured by the dragon or what horrors she faced in its lair. She knows only this handsome young man, the story he tells of her rescue, and her destiny of sitting on a throne beside him. It's all like a dream, like something from a fairy tale.
As Ama follows Emory to the kingdom of Harding, however, she discovers that not all is as it seems. There is more to the legends of the dragons and the damsels than anyone knows, and the greatest threats may not be behind her, but around her, now, and closing in.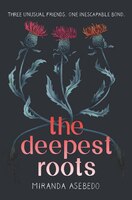 Morgan Matson meets Maggie Stiefvater in a story that will make you believe in friendship, miracles, and maybe even magic.
Cottonwood Hollow, Kansas, is a strange place. For the past century, every girl has been born with a special talent, like the ability to Fix any object, Heal any wound, or Find what is missing.
To best friends Rome, Lux, and Mercy, their abilities often feel more like a curse. Rome may be able to Fix anything she touches, but that won't help her mom pay rent. Lux's ability to attract any man with a smile has always meant danger. And although Mercy can make Enough of whatever is needed, even that won't help when her friendship with Rome and Lux is tested.
Follow three best friends in this enchanting debut novel as they discover that friendship is stronger than curses, that trust is worth the risk, and sometimes, what you've been looking for has been under your feet the whole time.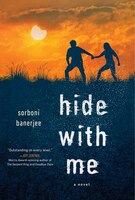 Debut author Sorboni Banerjee crafts a gripping story about the unbreakable bonds of friendship, the sweeping power of first love, and the courage to fight for a brighter future against all odds.
In the dying cornfields of his family's farm, seventeen-year-old Cade finds a girl broken and bleeding. She has one request: hide me.
Tucked away in an abandoned barn on the edge of the farm, the mysterious Jane Doe starts to heal and details of her past begin to surface. A foster kid looking for a way out, Jane got caught up in the wrong crowd and barely escaped with her life.
Cade has a difficult past of his own. He's been trapped in the border town of Tanner, Texas, his whole life. His dad is a drunk. His mom is gone. Money is running out. Cade is focused on one thing, a football scholarship–his only chance.
Cade and Jane spend their nights in the barn planning their escapes, and their days with Cade's friends: sweet, artistic Mateo and his determined sister Jojo who vows to be president one day.
But it's not that easy to disappear.
Just across the border in a city in Mexico lies the life Jane desperately wants to leave behind–a past filled with drugs and danger, information she never wanted, and a cartel boss who is watching her every move.
Jane Doe's past is far from over, and the secret she holds could kill them all.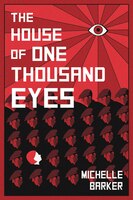 Who can Lena trust to help her find out the truth?
Life in East Germany in the early 1980s is not easy for most people, but for Lena, it's particularly hard. After the death of her parents in a factory explosion and time spent in a psychiatric hospital recovering from the trauma, she is sent to live with her stern aunt, a devoted member of the ruling Communist Party. Visits with her beloved Uncle Erich, a best-selling author, are her only respite.
But one night, her uncle disappears without a trace. Gone also are all his belongings, his books, and even his birth records. Lena is desperate to know what happened to him, but it's as if he never existed.
The worst thing, however, is that she cannot discuss her uncle or her attempts to find him with anyone, not even her best friends. There are government spies everywhere. But Lena is unafraid and refuses to give up her search, regardless of the consequences.
This searing novel about defiance, courage, and determination takes readers into the chilling world of a society ruled by autocratic despots, where nothing is what it seems.