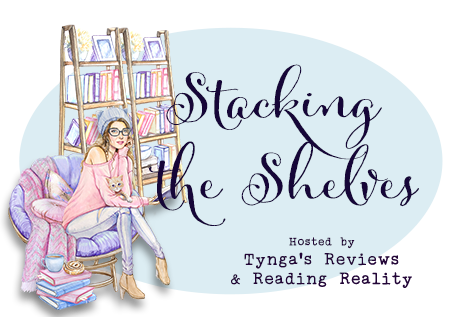 Since starting my blog back in August of 2008 I always want to share what books I get with you so that you can see what I will be reading and what new books there are out there and I am always looking for a place to link them so that others can see them so from now on I will be sharing my links on Tynga's Reviews and Reading Reality. As Marlene has offered to co-host Stacking The Shelves with Tynga's Reviews.
I am also going back to sharing my link on Mailbox Monday's blog. This was originally hosted by Marcia but it now has its own blog which you can see by clicking on THIS.
One of the things I love about these kinds of posts is finding new books that I might not normally hear about and this month I found a few goodies that I heard about through fellow bloggers, on instagram and youtubers.
Going into 2018 I am deciding to switch this up so that I can better document what books, both physical and arcs/earcs, that are coming into my house that I have either bought, was given to me by friends/family, publishers or tour companies plus picked up from Netgalley. So this will only be a monthly post no more weekly posts going forward.
Bought: (This month was a little crazy in books and I have no excuse I just went and bought them.)
Wintersong by S. Jae-Jones (book 1) (This is the retelling of the Labyrinth)
Every Day by David Levithan (Book 1 of the Every Day series)
Heart of Iron by Ashley Poston (read her first book and just had to get this)
Roomies by Christina Lauren
The Wedding Date by Jasmine Guillory
Heart of the Wolf (book 1) by Terry Spear
Where I live by Brenda Rufener
Let Me Lie by Clare MacKintosh
Catch a killer by  Sheryl Scarborough
Simon vs the Homo Sapiens Agenda by Becky Albertalli
The Belles by Dhonielle Clayton
Publisher Sent (This will be the books I get directly from publishers either physical book or ebook to review):
Thanks Simon & Schuster Canada for sending this to me. Its the upcoming book For Every One by Jason Reynolds coming out April 10th.
Blog Tours: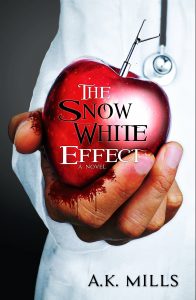 I was on the blog tour for The Snow White Effect by A.K. Mills with Rockstar Tours. You can see my review HERE.
Netgalley: This are books that I got for free in the Read Now section:
Perfect World by Rie Aruga
Moteki by Mitsurou Kubo
City by Keiichi Arawi
The Ghost, The Owl by Franco
The Canadian Alternative by Edited by Dominick Grace and Eric Hoffman
April Buzz Books Monthly
Geronimo Stilton Lost Treasure of the Emerald Eye
Geronimo Stilton Hang on to your Whiskers
Last month I discovered Hoopla Digital and I have been borrowing books from there:
The Princess Saves Herself in This One
The Witch Doesn't Burn in This One
Sad Girls
Sea of Strangers
A Psalm for Us
Night Sky with Exit Wounds
Friends/family given: 0
Total books bought this month: 11
Total books publisher sent: 1
Total books blog tour sent:  1
Total books given to me: 0
Total books from netgalley: 8
Total books from hoopla: 6
Total books I got for free/gift cards/redeeming: 0
Total books read from this months haul: 15
Total books bought in 2018:  26
Total books publisher sent in 2018:  5
Total books blog tours sent in 2018: 3
Total books given to me in 2018: 1
Total books from netgalley in 2018:  27
Total books I got for free: 10
Total books read in 2018 (this is books read from monthly hauls): 29/47
Total overall books read in 2018 (this is going to reflect my goodreads total):  33/100