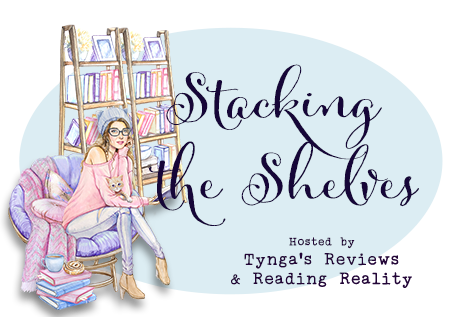 Since starting my blog back in August of 2008 I always try to share what books I get with you so that you can see what I will be reading and I am always looking for a place to link them so that others can see them so from now on I will be sharing my links on Tynga's Reviews and Reading Reality. As Marlene has offered to co-host Stacking The Shelves with Tynga's Reviews. Marlene is a new to be blogger and I look forward to checking out her blog.
I am just curious, do you want me to share what ebooks I get to read and review? Please let me know in the comments down below.
Here is what I got in eBooks since my last post:
Before I let Go by Marieke Nijkamp. It schedule to be released 1/2/18. I read her debut and loved it so I am excited to read her next book.
Breaking the Ice by Julie Cross. This is the second book in the series and its coming out December 27, 2017.
Off the Ice by Julie Cross. This is the first book. It came out last year and I am planning on rereading this. The books are stand alone's so you don't need to read them in order.
I will be on a book tour for Breaking the Ice this month so be sure to come back to read my review.
Finally some ebooks I got off of Netgalley that were free to read:
I have already read most of the Christmas ones and they will be appearing on my blog this month. Its hard to believe we are already into the Christmas season. Where did the time go?