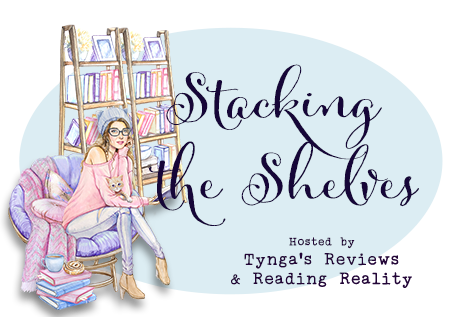 Since starting my blog back in August of 2008 I always try to share what books I get with you so that you can see what I will be reading and I am always looking for a place to link them so that others can see them so from now on I will be sharing my links on Tynga's Reviews and Reading Reality. As Marlene has offered to co-host Stacking The Shelves with Tynga's Reviews. Marlene is a new to be blogger and I look forward to checking out her blog.
This week I thought I would share some of the earcs I have gotten so far this month to review.
That Killer Smile by Juliet Lyons is the third book in the Bite Nights series and its coming out Feb/18
The Call by Amanda Fleet is coming out next week. This is her original debut novel has been republished with this new title. It was originally titled The Wrong Kind of Clouds.
The Heartbreak Cure by Amanda Ashby is coming out December 4/17 and I will be on a blog tour for this book with a spotlight and review.
Where I found You by Heidi R. Kling is also coming out Decemebr 4/17 and I am also on a blog tour for this and I will be doing a review and spotlight post.
So that is all the ebooks that I have gotten this week. Is this something you would like me to do more often? Please let me know in the comments.