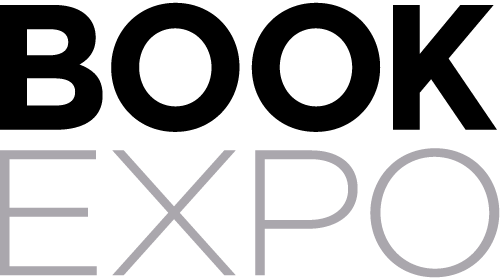 Welcome back to part 2 of the Hidden Gems That Were at Book Expo.
Thanks to Publishers Weekly for providing a online version of the Show Daily magazine. This is where I find out about all the books that were at BEA. This is what I found in the Day 2 Show Daily. Plus some of these I found out about online.
American Drifter by Heather Graham and Chad Michael Murray. This is being release Nov 2017 from Forge Books.
New York Times bestselling author Heather Graham has teamed up with celebrated actor and celebrity icon Chad Michael Murray to weave a tale of passion and danger in the captivating thriller suspense, American Drifter.
A young veteran of the US Army, River Roulet is struggling to shake the horrors of his past. War is behind him, but the memories remain. Desperate to distract himself from the images haunting him daily, River abandons the world he knows and flees to the country he's always dreamed of visiting: Brazil.
Rio de Janeiro is everything he hoped for and more. In the lead-up to Carnaval, the city is alight with music, energy, and life. With a few friends at his side, River seems to be pulling his life together at last.
Then he meets the enchanting Natal, an impassioned journalist and free spirit―who lives with the gangster that rules much of Rio.
As their romance blossoms, River and Natal flee together into the interior of Brazil, where they are pursued by the sadistic drug lord, Tio Amato, and his men. When River is forced to kill one of those men, the chase becomes even deadlier. Not only is the powerful drug boss after them, the Brazilian government is on their trail as well.
Will the two lovers escape―and will River ever be free of the bloody memories that haunt him?
[Can I just say OMG when did this happen? I heard about it online and this is definitely on my wishlist to get when it comes out.]
Best Day Ever by Kaira Rouda. This comes out Sept 2017 from Graydon House.
"I glance at my wife as she climbs into the passenger seat, and I am bursting with confidence. Today will be everything I've promised her…and more…"
Paul Strom has the perfect life: a glittering career as an advertising executive, a beautiful wife, two healthy boys and a big house in a wealthy suburb. And he's the perfect husband: breadwinner, protector, provider. That's why he's planned a romantic weekend for his wife, Mia, at their lake house, just the two of them. And he's promised today will be the best day ever.
But as Paul and Mia drive out of the city and toward the countryside, a spike of tension begins to wedge itself between them and doubts start to arise. How much do they trust each other? And how perfect is their marriage, or any marriage, really?
Forcing us to ask ourselves just how well we know those who are closest to us, Best Day Ever crackles with dark energy, spinning ever tighter toward its shocking conclusion.
The Land of Stories Worlds Collide by Chris Colfer. This will be released July 2017 from Little Brown.
The epic conclusion to Chris Colfer's #1 New York Times bestselling series The Land of Stories!
In the highly anticipated conclusion to the Land of Stories series, Conner and Alex must brave the impossible. All of the Land of Stories fairy tale characters–heroes and villains–are no longer confined within their world!
With mayhem brewing in the Big Apple, Conner and Alex will have to win their biggest battle yet. Can the twins restore order between the human and fairy tale world?
Breathtaking action mixed with laugh out loud moments and lots of heart will make this a gripping conclusion for many fans!
Before the Devil Breaks you by Libba Bray. This is will be released Oct 2017 from Little Brown
The Diviners are back in this thrilling and eerie third installment by #1 New York Times bestselling author Libba Bray.
After battling a sleeping sickness, The Diviners are up against a group of new and malevolent foes–ghosts! Out in Ward's Island sits a mental hospital full of lost souls from people long forgotten. Ghosts who have unusual and dangerous ties to the Man in the Stovepipe Hat also known as the King of Crows.
With terrible accounts of murder and possession flooding in from all over New York City, the Diviners must band together and brave the ghosts haunting the asylum to bring down the King of Crows.
Heart-pounding action and terrifying moments will leave you breathless in the third book of the four-book Diviners series by #1 New York Times bestselling author Libba Bray.
Instructions for a Second Hand Heart by Tamsyn Murray. Dec 2017 release from Poppy.
Jonny knows better than anyone that life is full of cruel ironies. He's spent every day in a hospital hooked up to machines to keep his heart ticking. Then when a donor match is found for Jonny's heart, that turns out to be the cruelest irony of all. Because for Jonny's life to finally start, someone else's had to end.
That someone turns out to be Neve's twin brother, Leo. When Leo was alive, all Neve wanted was for him (and all his glorious, overshadowing perfection) to leave. Now that Leo's actually gone forever, Neve has no idea how to move forward. Then Jonny walks into her life looking for answers, her brother's heart beating in his chest, and everything starts to change.
Together, Neve and Jonny will have to face the future, no matter how frightening it is, while also learning to heal their hearts, no matter how much it hurts.
The final book will feature select illustrations from "Jonny's" sketchbook.
The Unlikelies by Carrie Firestone. This is probably out now from Little Brown.
Five teens embark on a summer of vigilante good samaritanism in a novel that's part The Breakfast Club, part The Disreputable History of Frankie Landau-Banks, and utterly captivating.
Rising high school senior Sadie is bracing herself for a long, lonely, and boring summer. But things take an unexpected turn when she steps in to help rescue a baby in distress and a video of her good deed goes viral.
Suddenly internet-famous, Sadie's summer changes for the better when she's introduced to other "hometown heroes." These five very different teens form an unlikely alliance to secretly right local wrongs, but when they try to help a heroin-using friend, they get in over their heads and discover that there might be truth in the saying "no good deed goes unpunished." Can Sadie and her new friends make it through the summer with their friendships–and anonymity–intact?
This rich and thought-provoking novel takes on timely issues and timeless experiences with a winning combination of romance, humor, and wisdom.
Nyxia by Scott Reintgen. This will be released Sept 2017 from Crown Books for Young Readers.
Every life has a price in this sci-fi thriller that has the nonstop action of The Maze Runner and the high-stakes space setting of Illuminae. This is the first in a new three-book series called the Nyxia Triad that will take a group of broken teens to the far reaches of the universe and force them to decide what they're willing to risk for a lifetime of fortune.
Emmett Atwater isn't just leaving Detroit; he's leaving Earth. Why the Babel Corporation recruited him is a mystery, but the number of zeroes on their contract has him boarding their lightship and hoping to return to Earth with enough money to take care of his family.
Forever.
Before long, Emmett discovers that he is one of ten recruits, all of whom have troubled pasts and are a long way from home. Now each recruit must earn the right to travel down to the planet of Eden—a planet that Babel has kept hidden—where they will mine a substance called Nyxia that has quietly become the most valuable material in the universe.
But Babel's ship is full of secrets. And Emmett will face the ultimate choice: win the fortune at any cost, or find a way to fight that won't forever compromise what it means to be human.
The Readymade Thief by Augustus Rose. This is coming out Aug 2017 from Viking.
"A debut novel that's unexpected, uncategorizable, unputdownable." –Robin Sloan,New York Times bestselling author of Mr. Penumbra's 24-Hour Bookstore
Lee Cuddy is seventeen years old and on the run.
Betrayed by her family after taking the fall for a friend, Lee finds refuge in a cooperative of runaways holed up in an abandoned building they call the Crystal Castle. But the façade of the Castle conceals a far more sinister agenda, one hatched by a society of fanatical men set on decoding a series of powerful secrets hidden in plain sight. And they believe Lee holds the key to it all.
Aided by Tomi, a young hacker and artist with whom she has struck a wary alliance, Lee escapes into the unmapped corners of the city—empty aquariums, deserted motels, patrolled museums, and even the homes of vacationing families. But the deeper she goes underground, the more tightly she finds herself bound in the strange web she's trying to elude. Desperate and out of options, Lee steps from the shadows to face who is after her—and why.
A novel of puzzles, conspiracies, secret societies, urban exploration, art history, and a singular, indomitable heroine, The Readymade Thief heralds the arrival of a spellbinding and original new talent in fiction.


Little Bigfoot, Big City by Jennifer Weiner. I am so happy this is going to be out in Oct 2017 from Aladdin.
Twelve-year-old Alice Mayfair has a secret. She's not human. But who—or what—is she? While Alice goes in search of her past, her best friend Millie Maximus, a tiny Bigfoot with a big voice, prepares for her future. Together they plan to sneak off to New York City
,
where Millie hopes to audition for
The Next Stage
, the TV show she's sure will rocket her to stardom and free her from the suffocating expectations of her tribe.
Meanwhile Jeremy Bigelow's Bigfoot research has put him on the radar of a shadowy government organization led by a mysterious man named Trip Carruthers. The Bigfoots have something, a chemical so powerful and dangerous that the government will do anything to obtain it. And Jeremy is tasked with securing it once and for all.
In an unexpected twist of fate, Jeremy, Alice, and Millie find themselves facing off at a crossroads. But in order to determine where they're going, they have to first figure out where they come from—and draw the line between what is good, what is evil, and what it means to be a hero.
Watch me Disappear by Janelle Brown
Who you want people to be makes you blind to who they really are.
It's been a year since Billie Flanagan—a Berkeley mom with an enviable life—went on a solo hike in Desolation Wilderness and vanished from the trail. Her body was never found, just a shattered cellphone and a solitary hiking boot. Her husband and teenage daughter have been coping with Billie's death the best they can: Jonathan drinks as he works on a loving memoir about his marriage; Olive grows remote, from both her father and her friends at the all-girls school she attends.
But then Olive starts having strange visions of her mother, still alive. Jonathan worries about Olive's emotional stability, until he starts unearthing secrets from Billie's past that bring into question everything he thought he understood about his wife. Who was the woman he knew as Billie Flanagan?
Together, Olive and Jonathan embark on a quest for the truth—about Billie, but also about themselves, learning, in the process, about all the ways that love can distort what we choose to see. Janelle Brown's insights into the dynamics of intimate relationships will make you question the stories you tell yourself about the people you love, while her nervy storytelling will keep you guessing until the very last page.
The Marriage Pact by Michelle Richmond
Newlyweds Alice and Jake are a picture-perfect couple. Alice, once a singer in a well-known rock band, is now a successful lawyer. Jake is a partner in an up-and-coming psychology practice. Their life together holds endless possibilities. After receiving an enticing wedding gift from one of Alice's prominent clients, they decide to join an exclusive and mysterious group known only as The Pact.
The goal of The Pact seems simple: to keep marriages happy and intact. And most of its rules make sense. Always answer the phone when your spouse calls. Exchange thoughtful gifts monthly. Plan a trip together once per quarter. . . .
Never mention The Pact to anyone.
   
Alice and Jake are initially seduced by the glamorous parties, the sense of community, their widening social circle of like-minded couples.
And then one of them breaks the rules.
The young lovers are about to discover that for adherents to The Pact, membership, like marriage, is for life. And The Pact will go to any lengths to enforce that rule.
For Jake and Alice, the marriage of their dreams is about to become their worst nightmare.
What do you think of this list? Anything appeal to you