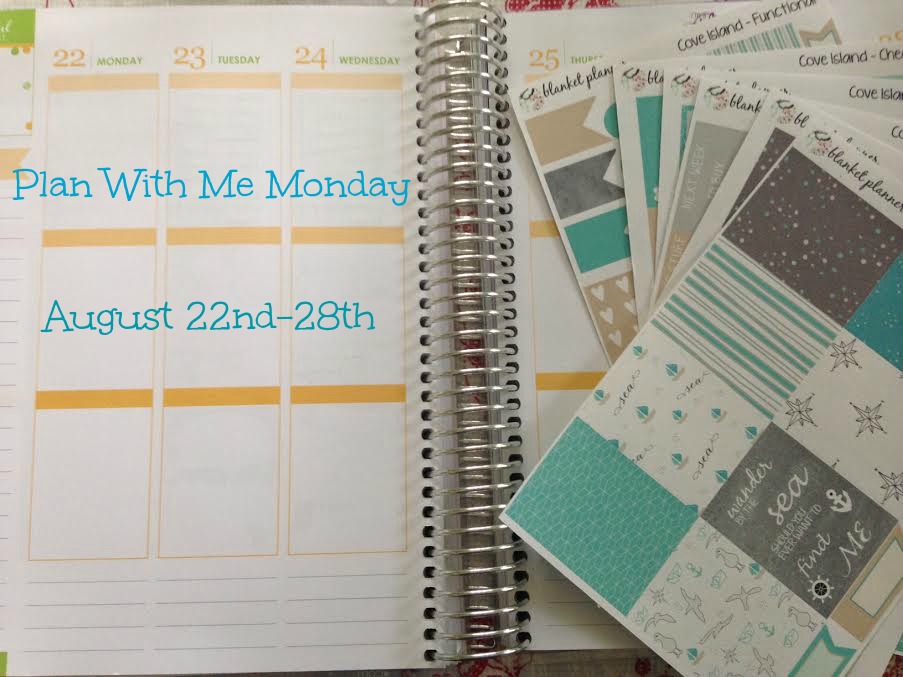 Good Morning, I hope you all had a good weekend. It was good here but busy as always.
With much encouragement from my family they suggested that I should share with you my Plan With Me Mondays on my blog instead of just on instagram.
You might recall back in April (you can click here to see that post) I mentioned that I was finally able to get a Erin Condren Life Planner when they had their 50% off sale. Since then I have been decorating my planner, which I found out is a huge thing all over the world and there is a huge planner community as well. Which has been a great source of information.
I tend to do my Plan With Me, Sunday mornings just because I am usually up early and on my own and the house is super quiet. So while I prep the coffee I take my planner and stickers (that will be a upcoming blog post perhaps) and head to the dining room table to pick out what I want to use that particular week.
I purchase all my planner kits online from various etsy sellers. Mostly Canadian ones just because of shipping and the exchange rate but I do purchase some through USA or international sellers depending on what they are.
This week since we got invited to a friends cottage for the weekend I decided to got with a fellow Canadian etsy shop called Blanket Planner. I have ordered twice from her and her kits are pretty. The one I went with is called Cove Island Weekly Sticker kit. This is the full kit + checklist. This is currently still available in her shop.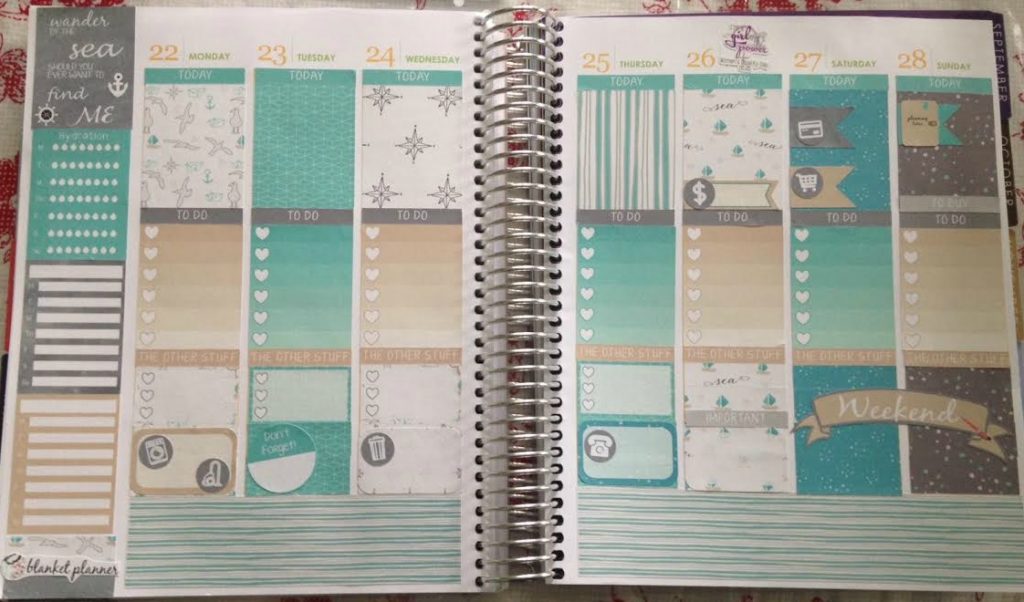 This is how the finished product before the pen looks. I wish I would have captured a better photo but the battery in my  camera was charging so I used my phone instead. I really like how it came out. I think its perfect for this week's theme of being at a cottage on the lake.
What do you think? Do you do planner decorating? Do you have a favorite etsy seller?
See you next week. Happy Planning.