Its hard to believe its that time of the week for another mailbox post.
The hosts of the mailbox memes are: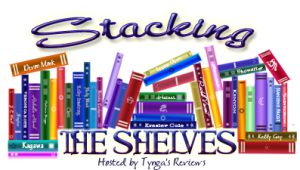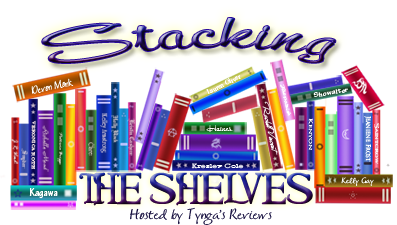 Tynga's Reviews is the host of Stacking the Shelves and the other host is Mailbox Monday which now has its own blog.
Mailbox Monday will no longer be hosted monthly by different bloggers.
I am also going to be taking part in the Bought, Borrowed and Bagged (BB&B) that is hosted by Frankie AKA Braine over at http://www.talksupeblog.com/ . This is a weekly meme where you share what books you have bought, borrowed or bagged (this would be books you won or that were gifted to you).
Good Morning everyone. Where is the time going? Its hard to believe its already the end of August and that means summer is over. Michael is back in school next week. Hard to believe he is going into grade 8.
I am complete shock this month! I only purchased 4 books. This is a record for me!
I think what curbed my book buying this month was that we went to Toronto for a few days earlier in the month, we are currently renovating the basement, dh was on a month's vacation, no Friday morning dates with Jennifer, and I am completely addicted to buying planner stuff so when we were in Toronto I was looking in all the Michael's craft stores instead of bookstores. Perhaps that will be a nee feature on my blog…. lol
When I look at the total books I have bought and read and I think I am 1/4 of the way through that. So I am slowly making progress on that but the last month or so its been hard to squeeze in some reading or to stay motivated to read. I think once things get back to normal it will be easy to get back on track.
Chase (Bookshots) by James Patterson & Michael Ledwidge
Let's Play Make-Believe (Bookshots) by James Patterson & James O. Born
Viking Warrior Rising by Asa Maria Bradley
Sunset in Central Park by Sarah Morgan
Total books bought in 2016: 102
Total coloring books bought in 2016: 9 +1 for Michael
Total books read from this purchase: 2
Total books read from 2016 haul:  35