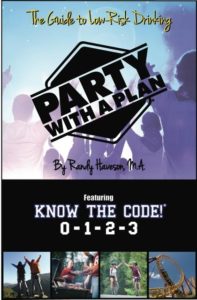 Book Details:
Book Title: Party With a Plan by Randy Haveson
Category: Adult nonfiction, 63 pages
Genre: Health & Wellness, Self-help
Publisher: RISE Publishing
Release date: May 2016
Tour dates: July 18 to Aug 8, 2016
Content Rating: PG-13 (Since this is a book that teaches people how to drink alcohol in a low-risk manner, it's not really appropriate for kids.)
Book Description:
Finally! Here is a proven, practical way to drink alcohol and lower your risk for problems. Up until now, there have been two primary messages when it comes to drinking alcohol. One is "just say no," which for the majority of the population is not an option. The other is to "drink responsibly." But what does that mean? If you ask five random people to define responsible drinking, you will most likely get five completely different answers. This invalidates the term because it can be defined in so many different ways. Party with a Plan® gives a concise and research based formula that teaches people how to drink and lower their risk of negative consequences. It's like creating a speed limit for drinking. If you stick to the speed limit, your chance of problems is minimal. However, the more you go over the speed limit, and the more often you go over the speed limit, the more you put yourself and others at risk. This book is long overdue!
Buy the Book: Amazon ~ Barnes and Noble ~ Author website
Book Trailer:
Meet the Author: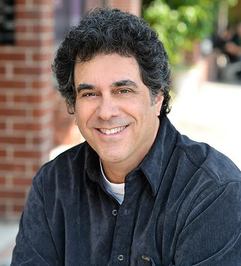 Randy Haveson knows addiction. As an alcoholic in long-term recovery (May, 1984), he has dedicated his life to helping others make more empowered choices in their lives. He is a 25 year veteran in the substance abuse field with extensive experience as a counselor, Director of Health & Alcohol Education at highly accredited universities, and speaker on over 100 campuses, speaking about harm reduction, self-esteem, leadership, and supporting students in recovery.
Connect with the author: Website  ~  Twitter  ~  Facebook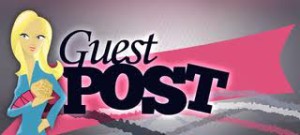 Cheers!
Let's talk about alcohol. It's been around for centuries, but up until now there's never been a formula that teaches people the correct way to drink and stay out of trouble. Sure, we talk about "moderate drinking" and "responsible drinking," but those terms are so vague that they don't give anything specific to grab on to. Could you imagine a new group of baseball players coming out to the field and the coach says, "Ok, let's play baseball. Now get out there and play in moderation." Of course not! We teach them rules, what is ok and what's not ok. Same with driving, we teach new drivers the rules of the road, how to anticipate potential problems, and when it's not a good idea to drive at all. We don't hand the keys to a 16-year-old and say, "Remember to drive responsibly."
After all these centuries, we now have solid guidelines that teach people the difference between low-risk drinking and high-risk drinking. The formula is research based, easy to understand, and simple to follow. The reason it is called low-risk is because there is always some risk involved if someone drinks. Look at it this way; you can stay in the shallow end of the pool, wear a life vest, and have a lifeguard present, but there's still a risk of drowning. The only way to guarantee zero risk is to not get in the pool in the first place. Of course, with all those measures taken, the chance is slight, and you are a low-risk candidate for problems, but there's still a risk. The same goes for drinking. Following the low-risk guidelines will lower your risk. The more precautions you take, the smaller the chance of getting in trouble.
Another analogy I use is the speed limit. When we see the number on a speed limit sign, we know the speed at which it is safe to drive. We might not agree with the limit, but that's what it is. And following the limit puts us at a lower risk for problems. However, the more we go over the speed limit, and the more often we go over the speed limit, the more we put ourselves and others at risk. Now it's the same for drinking. Now people will know if they are going over the limit and how much they are going over the limit. My hope is that more people will follow the guidelines and we will have less tragedies in our society because of high-risk drinking choices.
BOOK SPOTLIGHT TOUR SCHEDULE:
July 18 – Jaquo Lifestyle Magazine – spotlight / guest post
July 18 – Working Mommy Journal – spotlight / author interview / giveaway
July 19 – Bound 2 Escape – spotlight / author interview / giveaway
July 19 – Sylv all about books and film – spotlight / guest post
July 20 – Essentially Italian – spotlight / guest post / giveaway
July 21 – 100 Pages A Day – spotlight / guest post / giveaway
July 21 – XoXo Book Blog – spotlight / author interview / giveaway
July 22 – Book and Ink – spotlight / guest post / giveaway
July 22 – Northern MSW – spotlight / author interview
July 24 – Writers and Authors – spotlight / giveaway
July 26 – Library of Clean Reads – spotlight / author interview / giveaway
July 26 – Celticlady's Reviews – spotlight / giveaway
July 27 – The Journey Back – spotlight / giveaway
July 27 – StoreyBook Reviews – spotlight / giveaway
July 28 – Fantastic Feathers – spotlight
July 28 – Writers and Authors – guest post
July 29 – ACReads – spotlight / author interview / giveaway
July 29 – Irresponsible Reader – spotlight / author interview
Aug 1 –   Brooke Blogs – spotlight / guest post / giveaway
Aug 2 –   3 Partners in Shopping – spotlight / guest post / giveaway
Aug 2 –   Lukten av Trykksverte – spotlight / giveaway
Aug 3 –   #redhead.with.book – spotlight / giveaway
Aug 4 –   The Autistic Gamer – spotlight
Aug 5 –   Being Tilly's Mummy – spotlight / author interview / giveaway
TBD    – Cindy's Love of Books – spotlight / guest post
TBD    – Deal Sharing Aunt – spotlight / giveaway