Its hard to believe its that time of the week for another mailbox post.
The hosts of the mailbox memes are: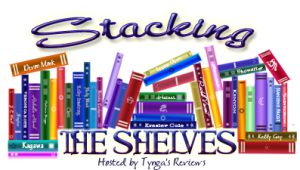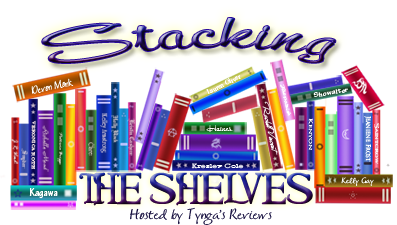 Tynga's Reviews is the host of Stacking the Shelves and the other host is Mailbox Monday which now has its own blog.
Mailbox Monday will no longer be hosted monthly by different bloggers.
I am also going to be taking part in the Bought, Borrowed and Bagged (BB&B) that is hosted by Frankie AKA Braine over at http://www.talksupeblog.com/ . This is a weekly meme where you share what books you have bought, borrowed or bagged (this would be books you won or that were gifted to you).
Its hard to believe its that time of the month where I get to share with you the books I bought this month. Its hard to believe how fast the months are going.
This month I think I did a little better as there wasn't that many coffee dates with my friend Jennifer this month and when we did get to go I was a little more reserved. I realized that I think I need to put myself on a no buy this summer because the shelf I have for the books I have so far in 2016 is literally filled and I have no place to put them. I am limiting myself to one shelf for 2016 purchases.
Throughout the month of June Chapters had various promotions that I wanted to try and take advantage.
Here is what I picked up this month:
To Love a Wolf by Paige Tyler is the fourth book in her series and I can't wait to dig into this series.

One True Loves by Taylor Jenkins Reid was picked up for the Book Sparks Summer Reading challenge. I have already read this and really enjoyed it. My review will be up shortly.

As you can see I went on a Morgan Matson binge this month. The first book I picked up was Amy & Roger's Epic detour. Sounds like a fun summer read.

Second Chance Summer by Morgan Matson. I thought this would be a great book to read this summer
The Unexpected Everything was on sale so I figured why not pick it up.

Sleepless in Manhattan by Sarah Morgan has been on my list of books to buy so I had to nab this one. This will be my next read.

An Ember in the Ashes by Sabaa Tahir worked out being free because I took part in the pay 3 and get the 4th for free. I have been wanting to read this since it first came out.

Don't You Cry by Mary Kubica is another book that is on the Book Sparks Summer Reading Challenge. This has been read (rather quickly) and it will be reviewed shortly.

Second Life by S.J Watson was on the bargain table so I went ahead and got this. I am thinking this is going to be an author I will enjoy.

Beautiful Broken Things by Sarah Barnard is a book that I will be reading for a online book club. I love the cover its so pretty in person.

The Professional by Kresley Cole was another bargain book and I have been dying to read her books so I figured this is a book that isn't  not part of a series it would be a good place to start.

Finally the last book I bought was I Dream of Dragons by Ashlyn Chase. I was told that I would seriously love this book since I love Terry Spears books so I had to grab this.

This month Chapters had a promotion for bonus points when you bought a coloring book I went with this one. Its my all time favorite.
So that is all I got this month. I know a little too much but I think time spent at the pool this summer I am sure my pile will be dwindling down. Or at least I hope so.
Total books bought in 2016: 77
Total coloring books bought in 2016: 9 +1 for Michael
Total books read from this purchase: 2
Total books read from 2016 haul:  22