Its hard to believe its that time of the week for another mailbox post.
The hosts of the mailbox memes are: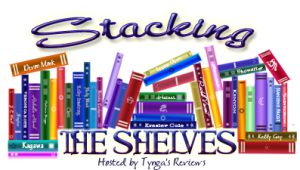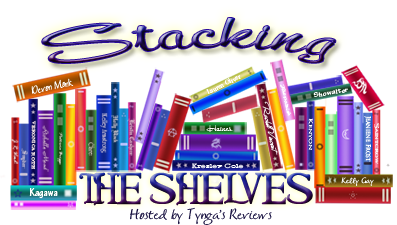 Tynga's Reviews is the host of Stacking the Shelves and the other host is Mailbox Monday which now has its own blog.
Mailbox Monday will no longer be hosted monthly by different bloggers.
I am also going to be taking part in the Bought, Borrowed and Bagged (BB&B) that is hosted by Frankie AKA Braine over at http://www.talksupeblog.com/ . This is a weekly meme where you share what books you have bought, borrowed or bagged (this would be books you won or that were gifted to you).
I am really hoping that this month will be a better month with my book buying as I really need to focus on what I currently have sitting in my TBR pile. Fingers crossed that Chapters doesn't have any awesome promotions.
The first place I went to this month was Dollarama because I was looking for some plastic coupon folders to put my planner decorating kits/stickers in and I always go and check out the books and I found some pretty good books this time around. They both were $3 each.

The Night Film bu Marisha Pessl has been a book I have been wanting to read for some time and its sat on my wishlist since it came out so seeing it I had to have it.

Another book that I spotted was Gameboard of the Gods by Richelle Mead. This is another one that I have had sitting on my wishlist and never got it even though Chapters had this on their bargain table for awhile but seeing it at $3 I knew I had to finally pick it up.
The next set of books I purchased at Chapters were these:

I have been hearing a lot about the Swat: Special Wolf Alpha Team this month and I have never heard of it before so I had to pick up the first three books in the series to read. This is the first time I am reading Paige Tyler's books as well so I am super excited.
I met up with Tina (bookshipper) for breakfast earlier this month and we went to Costco together because she wanted to pick up a few things and I had a few things to pick up as well and of course no trip to Costco would be complete without a pit stop at the book section. These found a spot in the cart.
All The Light We Cannot See by Anthony Doerr. I recently read a few reviews on this and it sounds really good so I picked this up and for $11 you can't go wrong right?

The next book I have recently been hearing about is I Let You Go by Clare MacKintosh so I decided to grab this as well. It was $14.
Then I recently did an exchange at Chapters because I book I recently bought was marked down 50% and 2x the points and I paid full price for it so with the difference I picked up this one:

Its The Girl at Midnight by Melissa Grey. The cover just called out to me so I can't wait to read this.
The next time I went to Chapters was with Michael and Jennifer that Friday of the school threat and I had kept him homeso we picked up a few books because they had a promo that I took advantage of. He picked up this coloring book for $10. He wants to try coloring as well.

Of course I had to pick up Alpha Wolf Need Not Apply by Terry Spears. She is my automatic buy author.

I am taking part in the Book Sparks Summer Reading Challenge and this book was on the list this month so I wanted to read it. Its The House Of Bradbury by Nicole Meir.

Another book I have been wanting to read for the longest time and when I spotted it on the bargain table I couldn't resist its Before I Go To Sleep by S.J Watson
Also this month I went to an author event at a little indie bookstore very close to my house. Robin Stevenson was in town for the TD Canadian Children's Book Week. So I picked up two of her books.

First book is Pride Celebrating Diversity & Community. This is her brand new non fiction book.

This is the other book I picked up at the event and its The Simmer We Saved The Bees. I am excited to dig into this one as it sounds really good.
Finally the last stop of the month was Chapters with Michael because we had to pick up two gifts for his Faith First teachers. He has been lucky enough to be with them through out his Faith First journey so it will be sad to see this end with these two fantastic teachers.

I noticed that Chapters finally got in The Tapper Twins Tear Up New York by Geoff Rodkey and I had to pick it up as I really enjoyed the first book in the series.

Finally the last book was More Happy Than Not by Adam Silvera. This is a new to me author that I am excited to read.
Total books bought in 2016: 65
Total coloring books bought in 2016: 8 +1 for Michael
Total books read from this purchase: 1
Total books read from 2016 haul:  20