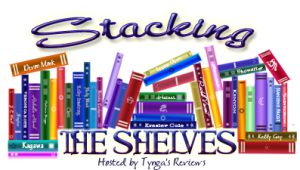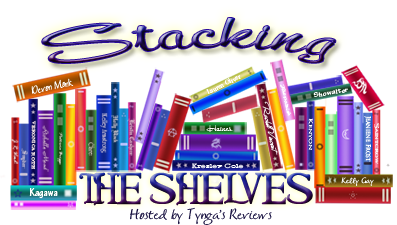 Tynga's Reviews is the host of Stacking the Shelves and the other host is Mailbox Monday which now has its own blog.
Mailbox Monday will no longer be hosted monthly by different bloggers.
I am also going to be taking part in the Bought, Borrowed and Bagged (BB&B) that is hosted by Frankie AKA Braine over at http://www.talksupeblog.com/ . This is a weekly meme where you share what books you have bought, borrowed or bagged (this would be books you won or that were gifted to you).
Good Morning! Welcome back to another monthly book haul of the books I bought this month.
I was really hoping that I wouldn't go over board this month but once again agh..
The first place I went to this month was Chapters because I had to run in to get a friend a birthday gift and I had told myself go in for that one thing and get out well needless to say that didn't happen. Here is what I brought home from that trip: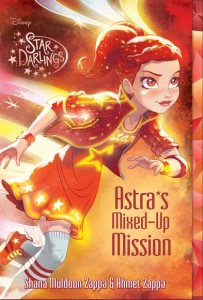 Astra's Mixed-Up Mission is the 8th book in the Star Darlings series. There is only 4 more books left in this series.
The Library at Mount Char by Scott Hawkins has been a book that has been appearing on my Facebook feed this month as a debut novel and its peaked my curiosity so I had to pick it up.

The last book I picked up on that trip was Forest of  Ruin by Kelley Armstrong. This is the third book in the  Age of Legends Trilogy. I can't wait to binge read this series now. Love the cover and Kelley's books are an automatic buy for me.
A few days after the trip I got a text from Jennifer asking if I wanted to meet up quickly for a coffee and I said yes. Sadly that Starbucks at the Chapters was having problems with their machine so if we used our gift card to buy drinks we wouldn't get the stars for it so we passed and instead walked around Chapters. I had a few books I wanted to pick up.
This Inspirational Coloring Book was on the bargain table and I flipped through it and I had to have it. Although I probably didn't really need it…

Jennifer from Mrs. Q Book Addict mentioned this one on her blog this month letting her readers know that this was Chapters online book on the month club pick and that there was going to be a twitter chat about it. I was actually going to pick this up and when I saw that it was 40% off I went a head and got it. Can I just say how pretty the cover is in person?

Sway by Kat Spears has been on my wishlist since I first heard about it 2014 through a BEA book release list so I was happy to see it on the bargain table.

Do you ever have that moment where you are kicking yourself about not picking up a book? I have had that moment since The Little Paris Bookshop came out. I believe this book was at BEA last year and I was offered it a few times and I kept saying no that I didn't think it was for me well needless to say this has been a book that has been popping up on my feed and I regretted  not taking it when I had the chance because it sounds like a really good book. Thankfully it was on sale so it wasn't that bad of a price.

I also managed to find book 2 and 3 in the Owl Diaries series. This is such a fun and cute read that I just had to pick it up. I believe I have read Eva Sees A Ghost in a ARC format so I wanted to get a physical copy of the book along with A Woodland Wedding to have in my book collection.

Finally the last book in this trip was One With You by Sylvia Day this is the fifth and final book in the Crossfire series. Yes I have to admit that I have read the previous books. This too was on sale so and added bonus.
I decided to pick up The Glittering Court by Richelle Mead. It was on sale and I have always wanted to read Richelle's books so I figured I would start with this one.
Last week Chapters had a Read More Get More promotion that is you bought 3 books you got 3000 plus rewards, 4 books you got 4000 and 5 books you got 5000 points so I went and took advantage of the sale. This is what we got:
Michael picked up these two for his birthday:

He wants to read The Maze Runner by James Dashner because we watched this together recently.

Sheila from Book Journey will be so happy to see this 🙂 he was also asking about Harry Potter and the Philosopher Stone. So this is the cover of the book he has put of course its in English.
I picked up:
I have read a few of Julie Ann Walker's books and really enjoyed them (I just need to finish up the series) and I spotted this new series so I went ahead and picked it up.

No Love Allowed by Kate Evagelista appeared as an advertisement on one of my social media platforms and it struck me. This sounds like it will be a really good read.

Disclaimer by Renee Knight (although this isn't the cover I have) was on sale and I needed one more book to make it to 5000 points and this was recommended to me and it does sound really good and right up my alley.
So yesterday I got to spend the morning with my friend, Jennifer (it was a unplanned outing which are the best) and we went into chapters and were told if you spent $30 it was 10x the points. So I picked up the following books

Tessa's Lost & Found is the 9th book in the Star Darlings series. I believe there is 3 more to go before the series is finished.

Owl Diaries Eva and the New Owl by Rebecca Elliott is the 4th book in the Owl Diaries.

I was looking for a super fun and fast read so I picked up another one of James Patterson's Illustrated novels and its Homeroom Diaries.

The Other Widow by Susan Crawford was on sale this week so I picked this one up as its sounds like a really good read.
Total books bought in 2016: 50 (this includes the 2 I bought for Michael)
Total coloring books bought in 2016: 8
Total books read from this purchase: 8
Total books read from 2016 haul:  19