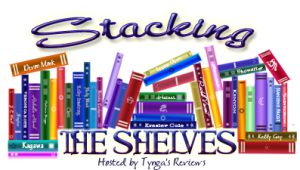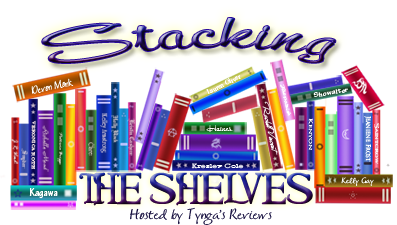 Stacking The Shelves is all about sharing the books you are adding to your shelves, may it be physical or virtual. This means you can include books you buy in physical store or online, books you borrow from friends or the library, review books, gifts and of course ebooks!
I am  taking part in the Bought, Borrowed and Bagged (BB&B) that is hosted by Frankie AKA Braine over at http://www.talksupeblog.com/ . This is a weekly meme where you share what books you have bought, borrowed or bagged (this would be books you won or that were gifted to you).
Good Morning and welcome to another monthly post on what books I have bought this month.
The first place I went to this month was Dollarama and I picked up these: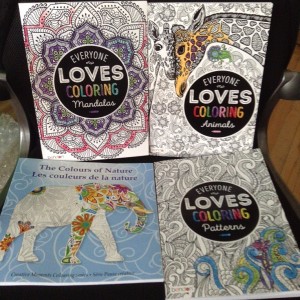 Its adult coloring books. They were $3 each
My first Chapters of the month:
Every Fifteen Minutes by Lisa Scottoline was on sale at Chapters for $15 and its been on my wishlist for quite some time now.

Pretty Baby by Mary Kubica was on sale at Chapters for $10 and its also been on my wishlist for awhile.

The Widow by Fiona Barton was also on sale at Chapters for $20 there was also 2x the points attached and the reason why I bought it. This sounds like a fantastic debut novel.

The last book I bought in that trip was Me before You by Joho Moyes and chapters finally got a whole stack in. I can't wait to read this and eventually see the movie.
Also this month I had my regular hanging out with Jennifer day and of course we went to Chapters. I managed to find more on the bargain table then expected.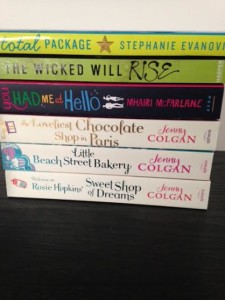 The Total Package by Stephanie Evanovich (a favorite author and will automatically buy)
The Wicked Will Rise (book 2 in the series) by Danielle Paige
You Had Me at Hello bu Mhairi McFarlane (this was on the bargain table for $5)
The Loveliest Chocolate Shop In Paris by Jenny Colgan (another bargain purchase $5)
Little Beach Street bakery by Jenny Colgan (another bargain purchase $5)
Welcome to Rosie Hopkins Sweet Shop of Dreams by Jenny Colgan (another bargain purchase $5)
The Panini Sensational Grilled Sandwiches was a cookbook I picked up at Dollarama for $3.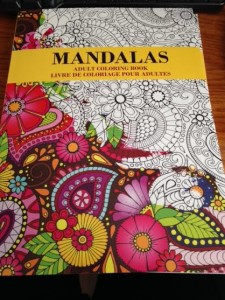 I know I said I wasn't going to be buying any more coloring books but I spotted this at Dollarama for $2 and there is a ton of cute coloring pages in there.
Total books bought in 2016: 31
Total coloring books bought in 2016: 7
Total books read from this purchase: 2
Total books read from 2016 haul:  11