Its hard to believe its that time of the week for another mailbox post.
The hosts of the mailbox memes are: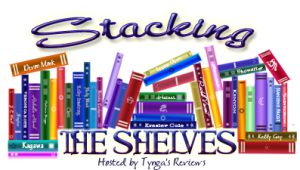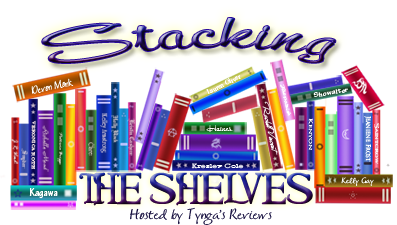 Tynga's Reviews is the host of Stacking the Shelves and the other host is Mailbox Monday which now has its own blog.
Mailbox Monday will no longer be hosted monthly by different bloggers.
I am also going to be taking part in the Bought, Borrowed and Bagged (BB&B) that is hosted by Frankie AKA Braine over at http://www.talksupeblog.com/ . This is a weekly meme where you share what books you have bought, borrowed or bagged (this would be books you won or that were gifted to you).
Good Morning everyone. I hope everyone had a good week. It was a pretty good week here despite having a bit of a sinus problem.
Since I didn't get any books this week to review in the mail, I thought I would share with you the books we got for Christmas.  I know I am behind on posting this.
Michael asked for one book this year and it was:
I was lucky enough and got a few books:

Year of The Doodle has been really fun and I have noticed that I feel motivated to be creative in the day. 
Nicholas St North and the Battle of the Nightmare King was actually one a bargain table before Christmas so I had picked it up.
Libby and the Class Election is the second book in the Star Darlings series and it sounded really cute.

Sage and the Journey to Wishworld is the first book in the Star Darlings series and it sounds really cute.

Laura in the Kitchen was one of the cookbooks I asked for and I was really happy to have gotten it. I am excited to make the recipes. In case you didn't know Laura Vitale is a youtuber who has made a success from her YT career.

Simple Italian Sandwiches was a cook book that my sister gave me this Christmas because I knew I was getting a panini press and I wanted a cook book to go along with it. I have made a few things and in a future post I will share it with you all.
So that is the books we got this Christmas. Its not alot and I have to say I was surprised that Michael didn't ask for more then that in books.
I wish you a great week. Its a hockey weekend for us with two games.