Its hard to believe its that time of the week for another mailbox post.
The hosts of the mailbox memes are: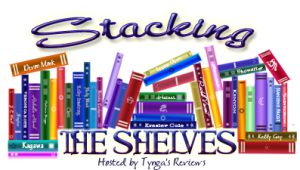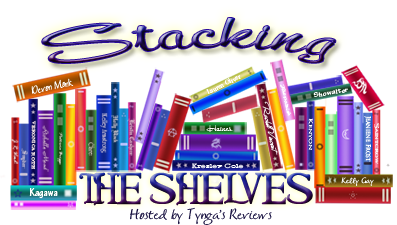 Tynga's Reviews is the host of Stacking the Shelves and the other host is Mailbox Monday which now has its own blog.
Mailbox Monday will no longer be hosted monthly by different bloggers.
I am also going to be taking part in the Bought, Borrowed and Bagged (BB&B) that is hosted by Frankie AKA Braine over at http://www.talksupeblog.com/ . This is a weekly meme where you share what books you have bought, borrowed or bagged (this would be books you won or that were gifted to you).
Good Morning everyone. I decided late into last year that I was probably buying more books then I was actually giving away and I think a lot of that was due to the fact I wasn't really noticing how much I was buying each month because they were all posted in the weekly Stacking the Shelves post.
So going forth into 2016 I decided that each month I would make a monthly post of the books I bought that month instead of posting it weekly. This will be similiar to my monthly unhaulings where I am planning on keeping track of how many books I physically buy. The books that I won't be including in this monthly post will be books purchased with gift cards, books given to me and books I got for review as all those will be in weekly posts.
Lets get into the books I bought this month shall we.
With the kids back in school I got to meet up with my friend Jennifer (week of Jan 16th) and I bought more then what I was suppose to and my budget went out the door.

This is what I knew I was going to buy because I love reading Kelley Armstrong's books and this is a brank new release that came out this month and it was 40% off the hardcover price.
This was on sale for $10 so I decided to grab this (original price is $13.99) and I want to start The 5th Wave very soon because I would love to go and see the movie.
The Star Darlings series was a bit of an unplanned purchase. If you recall I got books 1 & 2 for Christmas and I didn't realize that books 3, 4 and 5 were out already. I have started to read the series so I want to continue it. Those reviews will be posted in February.

Its hard to believe that I have only been to chapters twice this month. This past week I went for coffee with my friend, Jennifer because we wanted to take advantage of a promo chapters was having that if you spent $40 you got a $10 gift card.
So in this trip I bought:
This is the 6th book in the Star Darling series and all my reviews will be posted next week for this series.

This is a new book in the V.C Andrews and I really want to get back into the books and I have to say I like the cover and it sounds interesting.

I spotted Peach Cobbler Murder on the new release section and I have to say I am excited to read this and then perhaps watch the movie when it comes out on Lifetime.

Since I have been reading this series I am sort of excited to read before it all happened. Hopefully its a good read.

Finally the last item I bought was this New York The Big Apple calendar. I think this was the best deal of the day because it was 75%.
Total books bought in 2016: 9
Total books read from this purchase: 4