Its hard to believe its that time of the week for another mailbox post.
The hosts of the mailbox memes are: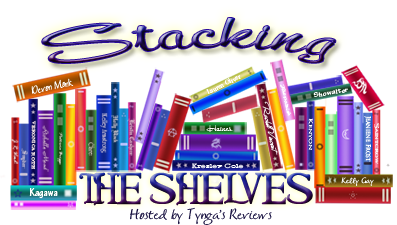 Tynga's Reviews is the host of Stacking the Shelves and the other host is Mailbox Monday which now has its own blog.
Mailbox Monday will no longer be hosted monthly by different bloggers.
I am also going to be taking part in the Bought, Borrowed and Bagged (BB&B) that is hosted by Frankie AKA Braine over at http://www.talksupeblog.com/ . This is a weekly meme where you share what books you have bought, borrowed or bagged (this would be books you won or that were gifted to you).
Good Morning everyone. This is a scheduled post because probably by the time this goes up we will be on the road heading to a hockey tournament that is less then an hour away. The team is super excited because we are the only Quebec team that is in the tournament so we will be playing a whole bunch of new teams.
This week's mailbox post is a little bit crazy to say the least as you are about to see.
I got two books for review and they are:
I think this actually came in last week and I never edited last week's post to reflect this. The review for this is already posted.
Thanks Simon & Schuster Canada for sending this debut novel out. It sounds really good and I can't wait to read it.
The first stack of books is what I got from my friend Jennifer. She passed on these great Christmas titles for me to read. I am excited to read The Bridge by Karen Kingsbury because the movie version of the book will be on tomorrow.
Final the last stack of books is books I bought from Chapters.
The Man on The Moon and The Sandman by William Joyce were those two picture books that were on sale around black Friday for $5 each and they are the hardcovers so I had to pick them up online and I was able to redeem my points so the books were free.
As you can see Lost Ocean the coloring book was also on sale for $10 so I had to grab that
Adventures from The Land of Stories by Chris Colfer came out with a new two book set (The Mother Goose Diaries & Queen Red Riding Hood's Guide to Royality)
Finally  Chocolate Chip Cookie Murder (Murder, She Baked: A chocolate chip cookie mystery) and Plum Pudding Murder (Murder, She Baked: a Plum Pudding Mystery) by Joanne Fluke. The movie version was recently on so I wanted to read them. I hope you don't need to read the whole series, do you?
So thats all the books I got this week, I hope you all have a great weekend 🙂