Its hard to believe its that time of the week for another mailbox post.
The hosts of the mailbox memes are: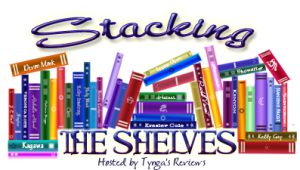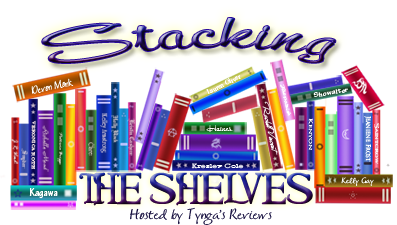 Tynga's Reviews is the host of Stacking the Shelves and the other host is Mailbox Monday which now has its own blog.
Mailbox Monday will no longer be hosted monthly by different bloggers.
I am also going to be taking part in the Bought, Borrowed and Bagged (BB&B) that is hosted by Frankie AKA Braine over at http://www.talksupeblog.com/ . This is a weekly meme where you share what books you have bought, borrowed or bagged (this would be books you won or that were gifted to you).
Merry Christmas everyone. I hope you all had a good Christmas and got some great books to read this year. I will share with you the books I got this year in next week's post. Michael didn't ask for any books this year because he wants to read what he has. Which I have to say is a good thing and also because I think he feels as though he has no time to read with high school. homework, school projects, hockey and a faith first project he has to do for Confirmation in May.
I did get one book to review this week and its:
Thank you Grad-Martin for sending this.
The first set of books I am going to share is from my friend Jennifer. We met for coffee last week as this is the last one of the year because the kids were home this week.
Two more Christmas books to add to the pile. I will be putting these away for next year to read.
As I mentioned earlier I met up with Jennifer and we did coffee at Starbucks and then we did some shopping at Chapters. They had a plum rewards bonus happening so we took advantage of it and I got the following books:

This is book 3 in the Splintered series. I am looking forward to starting this series. Have you read this series yet?

I have never heard of this James Patterson book before spotting it on the shelf. Have you heard of this or read it?

This has been a book I have been eyeing since it came out in hardcover and when I saw that it was in paperback I decided to pick it up. This is the first book in the Embassy Row series.

Finally the last book I bought at Chapters was A Thousand Pieces of You by Claudia Gray and this was another one that I have been eyeing since it came out in hardcover. I have never read Claudia's books but I do know I have a few sitting on my shelf waiting to be read so maybe this will inspire me to read her books. I love the cover of this.
After Chapters we went for lunch in the mail and went into a little Christian book place and we were looking around and I spotted this coloring book with some great pages and things to color so I picked this up.

So that was my mailbox this past week, what did you get?