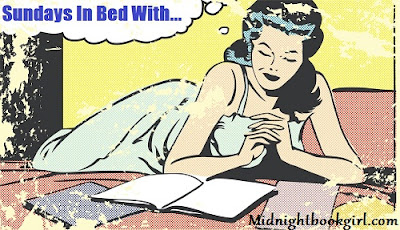 Welcome to my Sundays In Bed With… Meme! The meme that dares to ask, what book has been in your bed this morning?  Come share what book you've spent time curled up reading in bed, or which book you wish you had time to read today!
Good Morning everyone.  I am on my way home from NYC and by the time this post goes up I will be sitting on the train. Its probably be a fun and exciting week and I will recap all about it next week on the blog.
As for today, I really can't tell you want I am reading on the train because this post has been scheduled before I leave but I am thinking it will be a book I picked up at BEA that I am dying to read. I will probably update this tonight when I get in if its not too late.
Have a good Sunday everyone!