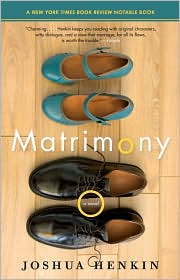 Congrats to the winner of a signed copy of Matrimony by Joshua Henkin.
The winner is Icedream.
copyright 2010, Cindy (Cindy's Love Of Books)
If you are reading this on a blog or website other than Cindy's Love Of Books or via a feedreader, this content has been stolen and used without permission.